TSC New Changes On Recruitment Of Teachers And Interns
The Teacher Service Commission, TSC, advertised a total of 35,550 posts for the recruitment of teachers and teacher interns. 9,000…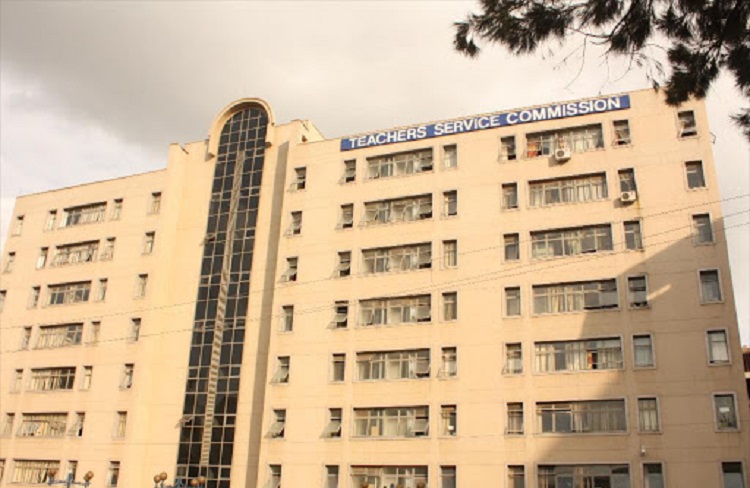 The Teacher Service Commission, TSC, advertised a total of 35,550 posts for the recruitment of teachers and teacher interns. 9,000 secondary school posts on permanent and pensionable terms to be posted to Junior Secondary Schools.
1,000 primary school posts on permanent and pensionable terms. 21,550 secondary school posts on an internship to be posted to Junior Secondary Schools and 4,000 primary school posts on internship.
Details of the distribution of the applicants with disabilities
The TSC is committed to ensuring that at least 5 percent of all advertised posts are filled by applicants with disabilities. In this regard, 5 percent of the posts allocated to each county MUST be set aside for the recruitment of teachers with disabilities.
Accordingly, the score guides for both teachers with disabilities and others are similar. Teachers with disabilities are only competing against themselves and not against the rest of the applicants. A report on the number set aside per sub-county and the number of applicants recruited will be required together with other recruitment documents.
All posts are available on the TSC Website. Ensure the adverts are displayed in all TSC offices down to the zonal level. As you embark on this exercise, you are required to note the following:
Guidelines for recruitment of teachers 2022/2023
Primary and post-primary institutions for both teachers on permanent and pensionable terms of service and interns have been reviewed in line with the current recruitment.
For more information, you are required to download and study in readiness for the recruitment exercise. Studying the guidelines would also enable insightful discussion and clarification during the sensitization of members of the selection panel.
Among the changes in the reviewed Recruitment Guidelines are as follows:
The Score Guide has included qualification, age, and length of service CBC Upgrade in primary schools. The maximum scores for the areas are 5, 25, 70 5 respectively.
For Secondary Schools, the face-to-face interview which involves a maximum of 5 marks on communication has been removed.
Disability status has been removed as a tie-breaker since applicants with disabilities will be competing amongst themselves.
Teachers Currently Serving as Teacher Interns
The TSC has resolved to directly recruit all the teachers serving as interns on permanent and pensionable (P&P) terms of service. These teacher interns are therefore not required to apply.
For those serving in secondary schools, upon employment, they will be deployed to teach in Junior Secondary Schools within the counties where they are currently serving.
In the case of teacher interns serving in primary schools, upon employment, they may be retained in their current station or be deployed to any primary school where their services are required within the counties or regions where they are currently serving.
The total number of employment forms for Pup will be inclusive of the serving teacher interns who shall be recruited directly.
County Directors are required to prepare a list of all serving interns within their counties who are currently on payroll and have not been absorbed on Pap. These teachers should fill out the Application for Employment forms and be issued with Offer of Employment Letters before the main recruitment commences.
File Copy of the Offer of Employment Letter and Application for Employment Forms together with all the relevant attachments shall be submitted to the TSC Headquarters as per the recruitment roadmap.
Management of the Recruitment of Teachers In undertaking the recruitment of teachers:
The TSC County Director in conjunction with TSC Sub-County Directors shall identify interview venues, dates, and times for submission to the headquarters. These interview details shall be published on the TSC Website for reference by the applicants
The TSC County Directors upon receipt of lists of applicants from the headquarters shall share with the Sub-County Directors within their respectful counties
The TSC Sub-County Director upon receipt of applicants' lists from their respective sub-counties shall constitute a sub-county selection panel
The TSC Sub-County Director shall inform the applicants of the interview venue, date, and time through a Short Messaging Service (SMS), 7 days before the interview.
The TSC Sub-County Selection Panel shall conduct the interviews/ verification of documents;
The TSC Sub-County Director shall submit the list of successful applicants and the required recruitment documents to the TSC County Director for vetting
The TSC County Director/ TSC Regional Director, Nairobi shall issue the Offer of Employment/ Internship letters;
About Post Author