TSC Fires 64 Teachers, Bars Them From Ever Practicing
The Teachers Service Commission has terminated the employment contracts of 64 teachers and barred them from ever practicing as teachers…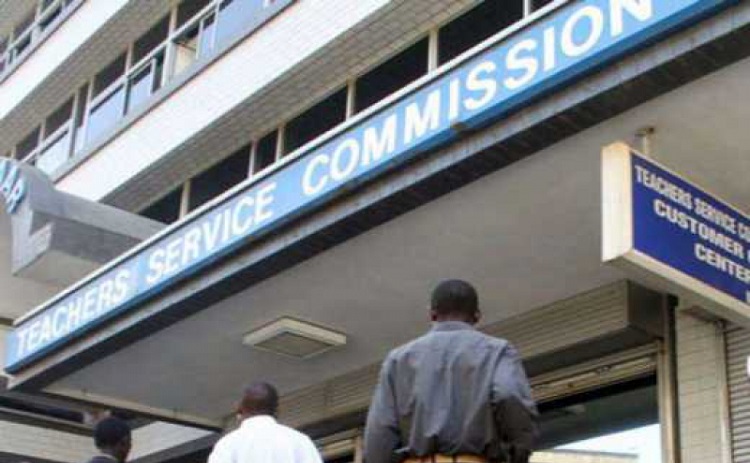 The Teachers Service Commission has terminated the employment contracts of 64 teachers and barred them from ever practicing as teachers in any part of the country. The Commission has warned schools against employing any one of them.
Of the total of those fired, 38 teachers were fired following a disciplinary process while 26 lost their jobs for forging certificates during recruitment. CEO Nancy Macharia says the 64 have been removed from the TSC register and will no longer transact under TSC.
In a gazette notice dated April 14, TSC chief executive officer Nancy Macharia said teachers whose names have been removed from the register shall not be reinstated except by the direction of the commission. This is one of the largest numbers of teachers to ever be fired in a period of 2 months.
"In exercise of powers conferred by section 30 (1) (e) of the Teachers Service Commission Act Chapter 212 of the Laws of Kenya, the Commission wishes to notify the public the persons whose names are specified in the schedule herein below have been removed from the register of teachers pursuant to the provision of section 30 (2) of the TSC Act," the notice said.
Schools and institutions that will try to employ the fired teachers will be fined not less than 100,000 shillings, face dismissal, or go to jail for the offense. The TSC has in the past few months intensified efforts to clean its house and get rid of "rogue" individuals.
At the same time, the Commission has been employing teachers in large numbers to try and meet the government's requirement of 100 percent transition.
In the last budget, Teachers Service Commission (TSC) was allocated 2.5 billion shillings for the recruitment of teachers in Kenya. This was revealed by CS Ukur Yatani while reading the proposals of 2022-2023 budget proposals that allocated 544.4 billion shillings for the ministry of education.
Free day secondary education was given 64.4 billion shillings, which would also cover NHIF cover for students. A further 5 billion shillings have been set aside to cater for examination fees waiver for Grade 6, Class 8, and Form 4 candidates.
About Post Author