Tsavo Heritage Joins Hands With Sarova Hotels For Conservation Initiative
In an effort to conserve the Tsavo, Sarova Hotels and Resorts has joined hands with the Tsavo Heritage Foundation and…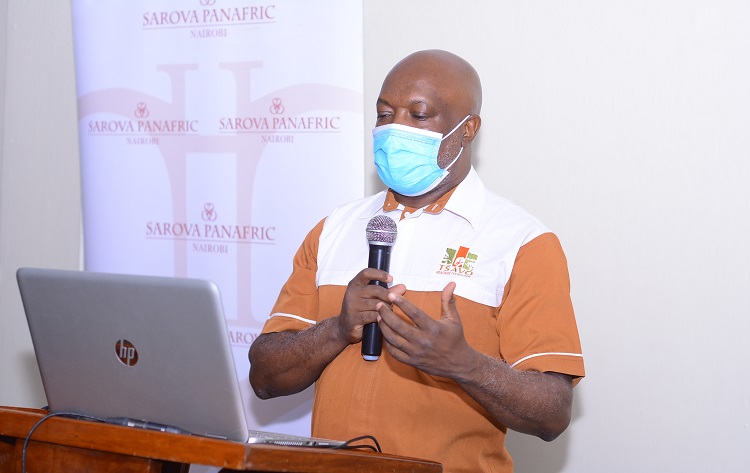 In an effort to conserve the Tsavo, Sarova Hotels and Resorts has joined hands with the Tsavo Heritage Foundation and the government through the Ministry of Agriculture, Livestock, Fisheries & Irrigation and Forestry, and the Ministry of Environment & Forestry.
The renewed partnership will be tailored towards driving the conservation agenda of the highly endangered Tsavo Ecosystem & Dispersal Areas (TEDA) landscape while supporting the iconic Tsavo National Parks.
"This renewed partnership is a clear indication of our commitment to protect the flora and fauna of this earth. It is upon us to secure the earth for future generations. As they say, this earth is not ours. It belongs to the future generations," said Kuljit Rekhi Operations Director, Sarova Hotels and Resorts.
The Tsavo is Africa's largest protected wilderness and Kenya's largest Wilderness by far covering over 70 percent of the total protected areas nationally and protecting it is not just for the current generation but for generations to come.
The earmarked and protected landmarks that will be within the domain of the partnership run through 12 Counties of Nairobi, Kajiado, Makueni, Machakos, Kitui, Taita Taveta, Tana River, Garissa, Kwale, Kilifi, Lamu, and Mombasa and supports livelihoods of approximately 20 million people.
"The ecological biodiversity, cultural and historical heritage of these counties are under threat from adverse effects of unsustainable land use, environmental degradation, inappropriate management of natural resources and the effects of climate change," said Tsavo Heritage Foundation (THF) Founder and Chief Executive Chairman Jacob Kipongoso.
The partnership to conserve the Tsavo comes at a time the tourism sector in Kenya has started blooming. Revenues from the tourism sector in 2021 increased by 60.4 percent to 146 billion shillings. This was a rise from 88 billion shillings in 2020 according to data released by the Tourism Ministry. At the same time, 870,000 tourists arrived in Kenya up from 567,000.
About Post Author