Top Affordable Hybrid Cars To Consider In Kenya
Hybrid means the vehicles use both gasoline and an electric motor. They automatically choose which option to use depending on…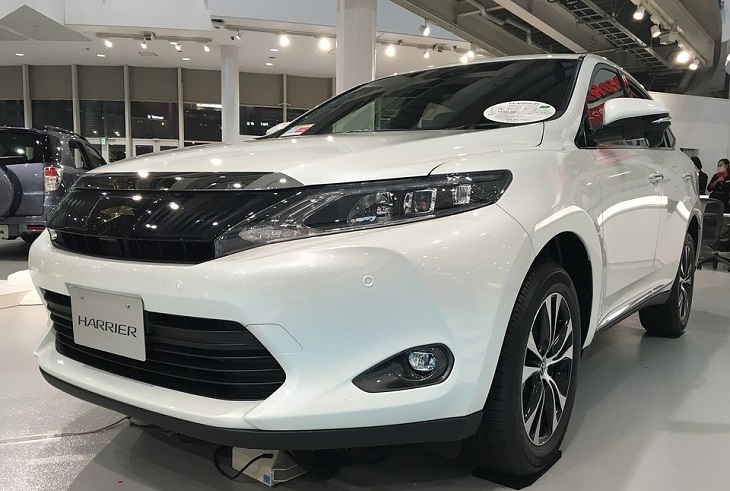 Hybrid means the vehicles use both gasoline and an electric motor. They automatically choose which option to use depending on driving circumstances to ensure fuel efficiency.
We have listed a few units that are readily available for purchase in Kenya.
Mitsubishi Outlander PHEV 
The 4×4 Outlander hybrid has been on sale since the year 2013 and has gained popularity due to its off-roading ability, roomy cabin, and less emission.
In 2018, the car was given a major upgrade which included a new engine with a capacity of 2.4 from 2.0 which increased the speed from 0.62mph in 10 seconds from 11.
Prices range from Ksh 2.5M to Ksh 5M
Toyota Harrier Hybrid
The hybrid version of the Toyota Harrier is a mid-size crossover SUV with the selling point being impressive fuel economy throughout the three generations.
It also has a sophisticated interior design with leather all around the cabin. With the third generation units, the car has a 2.5l engine and also accelerates from 0-100Km/h in 8.1s.
Prices range from Ksh to Ksh 3.6M to Ksh 5.2M
Toyota Fielder Hybrid
Not only is the car easy to drive, but It also has a great fuel consumption(33 km/l) and is spacious which is ideal for families and businesses.
The prices range for the Toyota Fielder Hybrid ranges from Ksh 1.5M to Ksh 2.5M
Toyota Prius
One of the reasons why the Prius has been successful is because it is a parallel hybrid, with both gasoline and electric motor engines separately.
Over the years the Prius hybrid has achieved an outstanding fuel efficiency of 34 km/l with a 1.8l engine.
Prices range from Ksh1.7M to Ksh 2.8M
Honda Fit 
The Honda Fit Hybrid's fuel consumption is 31.4km/l making it a great option for many buyers who do not want to spend a fortune on fuel.
It also accelerates from 0-100km/h in just 8.5 seconds which is great for a mini car.
Prices range from Ksh 900,000 to Ksh 2.9M
Lexus RX450h
The Lexus RX is a great luxury hybrid SUV that resembles the Harrier. It is powered by a 3.5Litre V6 engine which is quite powerful.
It is a combination of practicality and great comfortable rides. Point to note: the hybrid unit's only gearbox choice is a Continuously Variable Automatic transmission (CAT).
Prices range from Ksh 3.5M to Ksh 4.5M
Toyota Aqua
The Toyota Aqua Hybrid boasts of being the most fuel-efficient car, with fuel usage being an average of 16-25 km/l
The car is also equipped with a great braking system which ensures you are comfortable behind the wheel.
Prices range from Ksh 1.5M to Ksh 2M 
Conclusion
Most hybrid cars not only have better fuel economy, but most of them also have significant performance benefits.
Whichever unit you choose according to your budget, be sure to get financing from Autochek and ensure you get great deals that have been pre-inspected with an option of getting up to 70% financing for your dream.
About Post Author