Top 10 Brutal Mexican Drug Lords
Joaquín Guzmán: He is from the Sinaloa Cartel. He has a bounty of 5 million dollars on his head. He…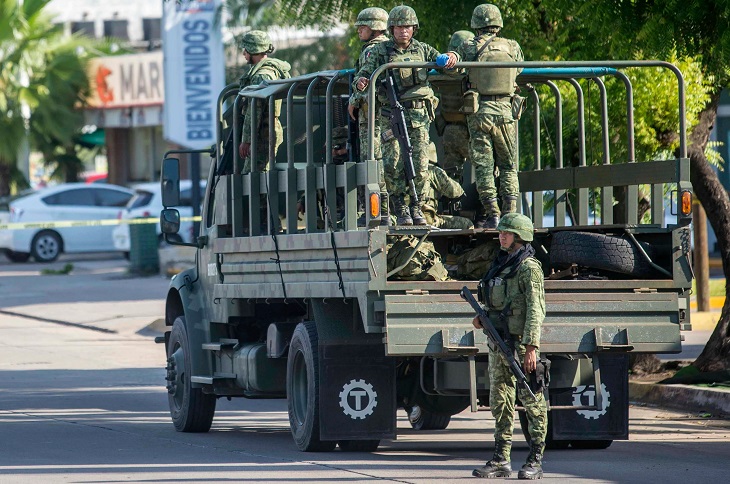 Joaquín Guzmán: He is from the Sinaloa Cartel. He has a bounty of 5 million dollars on his head. He escaped from a high-security prison in a laundry cart in 2001. He has since been blamed for starting bloody wars all over Mexico, leading deaths of many civilians.
Ismael Zambada: He is also from the Sinaloa Cartel. Records show that he once worked as a furniture removal man before becoming a gangster. He's an old ally and friend of Joaquín Guzmán. The United States of America has placed a bounty of 5 million dollars on his head, dead or alive.
Heriberto Lazcano: This man once served in the military with the Mexican government. Records show that he received U.S. and Israeli military training but defected in the late 1990s to work as an enforcer for the Gulf cartel. He is said to have been the one who handles all the military operations of the cartel.
Vicente Carrillo Fuentes: He is from the Juarez Cartel. He inherited the Juarez cartel from his brother, who was known as the Lord of the Skies because of a fleet of Boeing 727 jet airliners used to traffic cocaine. He allegedly formed a ruthless band of killers, including corrupt police officers, known as La Linea.
Jorge Eduardo Costilla: He is from the Gulf Cartel. His cartel first grew out of a gang of bootleggers back in the days of American prohibition. Costilla was indicted in the U.S. for being part of a group that threatened an FBI and DEA agent with Kalashnikov rifles.
Héctor Beltrán Leyva: He is from the Beltrán Leyva Organization. He was one of five brothers who trafficked tons of drugs to the U.S. The brothers used to work with other Sinaloan gangsters but took their leave in 2008 and have been in a violent turf war with Joaquín Guzmán's faction since.
Nazario Moreno González: He is from the La Familia Michoacana. González specialized in trafficking crystal meth. He converted to evangelical Christianity while in the U.S. and wrote his own Bible, which became a compulsory reading for his troops.
Juan José Esparragoza: Another one from the Sinaloa Cartel. Esparragoza is allied to Joaquín Guzmán and Ismael Zambada. His nickname (El Azul), is linked to the complexion of his skin, which is considered by some as dark enough to be blue.
Antonio Ezequiel Cárdenas: Another one from the Gulf Cartel. He was the brother of Osiel "the Friend Killer" Cárdenas, who led the Gulf cartel until his arrest in 2003. He now runs the organization along with Jorge Eduardo Costilla. Ezequiel Cárdenas allegedly forged links with the Italian Mafia to move drugs through the U.S. and on to Europe.
Luis Fernando Sánchez Arellano: From Tijuana Cartel. The heir of the Arellano Félix clan has held sway over the border city of Tijuana since the 1980s. His uncles were portrayed in the movie Traffic as the Obregón brothers.
The story first appeared here
About Post Author