UBA Bank Kenya Brings Tony Elumelu Foundation To Kenya; How To Apply
UBA Kenya Bank through The Tony Elumelu Foundation Entrepreneurship Program is giving at least USD 5000 as seed capital to…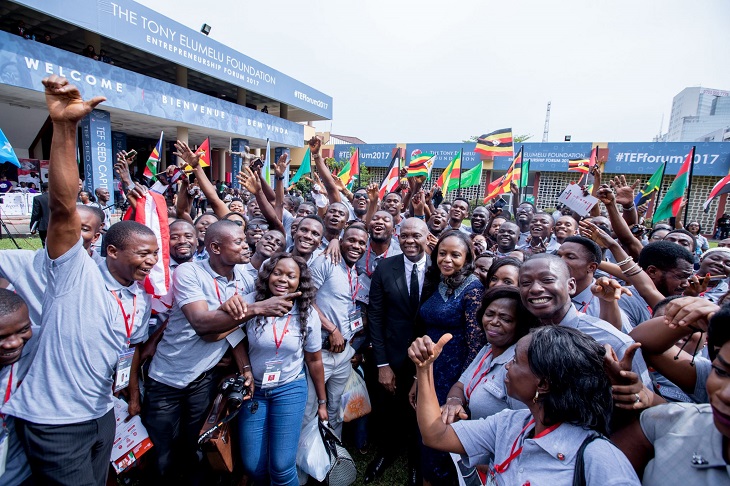 UBA Kenya Bank through The Tony Elumelu Foundation Entrepreneurship Program is giving at least USD 5000 as seed capital to entrepreneurs across Africa to enable them to kickstart and turn their business and entrepreneurial ideas into reality.
The seed capital from The Foundation to upcoming entrepreneurs comes at a time the continent of Africa is in dire need of African solutions through innovations and new skill sets that fit the ever-changing global trends and needs.
The seed capital also comes at a time millions of Kenyan youths are looking for an avenue that will help them realize their potential and turn their business ideas into assets that will not only impact their personal lives but society.
The seed capital from the Foundation is open for any Kenyan entrepreneur to apply by presenting their ideas that carry the real solutions to African entrepreneurial problems. This will help many startups in the country that have been struggling to take off after the Covid-19 pandemic that brought millions to their knees.
The Tony Elumelu Foundation has over the years been instrumental in bringing together thousands of entrepreneurs in Africa, as well as bringing to the table the think tanks in the business world, to empower and bring solutions to African problems.
According to the Foundation, entrepreneurship is increasingly seen as a key to growth in Africa. Being one of the generators of employment opportunities in the continent, employing about 86 percent and contributing about 45 percent of GDP in most countries across Africa, it is the only avenue that will alleviate the continent from abject poverty.
In Sub-Saharan Africa, SMEs are one of the biggest formal employers. According to the African Development Bank, 22 percent of Africa's working population is starting businesses. In as much as this potential is promising, entrepreneurs in Africa continue to face immense challenges with Tony Elumelu Foundation hoping to solve some of these challenges.
Some of the challenges facing SMEs and entrepreneurs in Africa include inadequate capital, market access, skills training, as well as administrative barriers. The key to African economic power is in the hands of the private sector and needs to be tapped as soon as possible through financial support, innovations, and training.
At the same time, in the Sub-Saharan region, about 40 percent of the population is under the age of 15 years. This makes Africa the "youngest" continent in the world. With a youthful and energetic population, Africa's potential is unmatched and needs to be utilized.
Youth employment in Africa is a crucial component of the economic development of the continent. However, the lack of these employment opportunities is an unending battle that the continent keeps on fighting.
If you are looking to scale up your business, TEF Connect is offering you an opportunity. If you have a business idea and need pan-African training, these are the people you need at the moment. Through them, you will get to win 5000 US Dollars as seed capital.
There is no doubt that the Tony Elumelu Foundation is the leading champion of entrepreneurship in Africa.
"We believe in African Entrepreneurship. So, we built an infrastructure that supports entrepreneurial talents across the continent. Our objective is to empower women and men across our continent, catalyzing economic growth, driving poverty eradication, and ensuring job creation. We believe the private sector's role is critical for Africa's development and that the private sector must create both social and economic wealth," said TEF in a statement on their website.
So far, the Tony Elumelu Foundation has trained, mentored, and funded over 15,847 young African entrepreneurs across all 54 African countries through its Entrepreneurship Programs, and provides capacity-building support, advisory, and market linkages to over 1 million Africans through its digital networking platform, TEFConnect.
About Post Author