Tomatoes Have Become Hotcake in Nairobi As Prices Increase
Tomato prices in Nairobi have spiked as the supply of the commodity continues to dwindle as a result of the…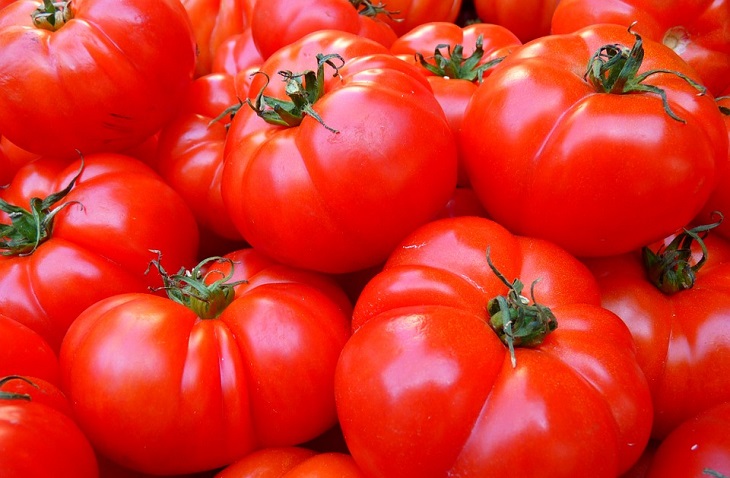 Tomato prices in Nairobi have spiked as the supply of the commodity continues to dwindle as a result of the ongoing dry spell.
A sport-check in most parts of Nairobi has revealed an increase in price by more than 100 percent in some places.
Before the prolonged dry spell, 20 shillings would give one four to five tomatoes. Currently, in most parts of the city, one tomato is going for an average of 20 shillings.
At Allsopps, retailers are selling one tomato between 15 and 20 shillings, up from between four and five shillings. At Ngara Market, one tomato is going for between 20 and 25 shillings, up from just five shillings three weeks ago.
Prices are a bit lower at Muthurwa Market, with a tomato going for between five and ten shillings. Retailers have attributed the surge in prices on the long distance their suppliers have to travel to get the now seemingly precious commodity.
Generally, prices of vegetables have increased across the board and with the weatherman promising more "heat" in the coming days, prices will continue to rise.
On wholesale basis, one kilogram of tomatoes is going at an average of 134 shillings in Nairobi, 142 shillings in Mombasa and Kisumu and 103 shillings in Nakuru. Prices of tomatoes are a bit lower in Eldoret where a kilo is going at an average of 86 shillings.
For those who wishes to buy tomatoes in bulk, a crate of tomatoes weighing 64 kilograms is going for 6,000 shillings in Nairobi, 6,500 shillings in Mombasa and Kisumu, 5,500 shillings in Nakuru and 4,500 shillings in Eldoret.
For grocery sellers who want to make some quick cash at the moment, tomatoes are the commodity you should be looking for. If you can identify a good supplier who will supply it to you at a good price, you will no doubt make a killing.
About Post Author