This Is What Sarova Is Offering This Valentines
The month of love is finally here and as the love rents the air, many around within and without the…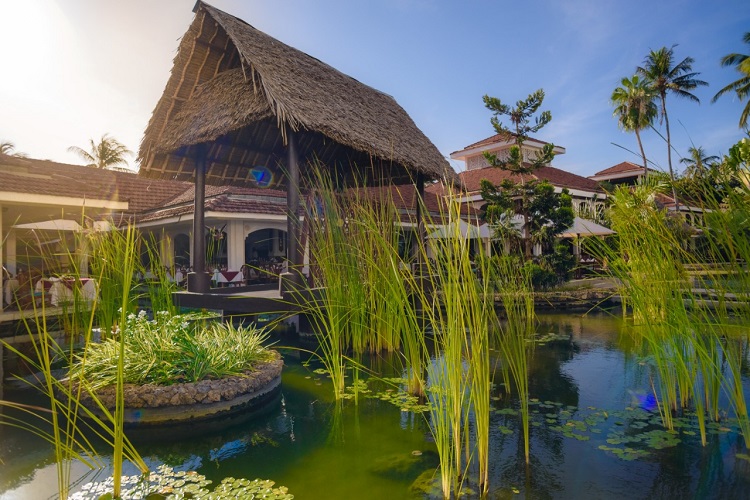 The month of love is finally here and as the love rents the air, many around within and without the country are preparing to give their better halves and loved ones a treat of their lifetime.
To make the 14th of February a memorable day, Sarova Hotels and Resorts has lined up a series of amazing packages at their outlets across the country that will see visitors experience an infusion of love in the wild, city, and beach.
If you love the wild, then Sarova Mara should be at the top of your list. This will give you and your loved one a love infusion in the wild accompanied by 2 nights club tent accommodation on the full board meal plan for a platinum package and 2 nights accommodation in a deluxe tent on full board for a gold package.
Guests can also experience the wild this love season at the Sarova Lion Hill Game Lodge in the Lake Nakuru National Park. You and your loved one will enjoy the scenic views of Lake Nakuru as you sip away a smooth wine and listen to some romantic relics. Or if not Nakuru, then Sarova Shaba Game Lodge will give you a treat in the wild as you enjoy a memorable stay and a romantic experience by the Riverside.
For those who might not want to leave the city, you can serenade your love on the 14th over a five-course romantic dinner at the rooftop pool restaurant of the Sarova Stanley right in the heart of Nairobi's CBD, or how about rekindling your flame? Sarova Panafric is offering an 8-course dinner at Flame Tree restaurant and a live performance by the renowned Gilad. You can also choose to drive out of the city and book yourself at the Sarova Woodlands Hotel and SPA in Nakuru to enjoy an intimate valentine's dinner at the pool area.
Sometimes love and the sea goes hand in hand. For those who love the breeze of the cool ocean, seeing the amazing rising and setting of the sun over the waters of the Indian Ocean, Sarova Whitesands Beach Resort and SPA is where you should mark your love affair at the beach.
About Post Author