Things to Consider Before Buying a Split AC
The decision to buy or replace a split air conditioning system is a big one. It takes a toll on…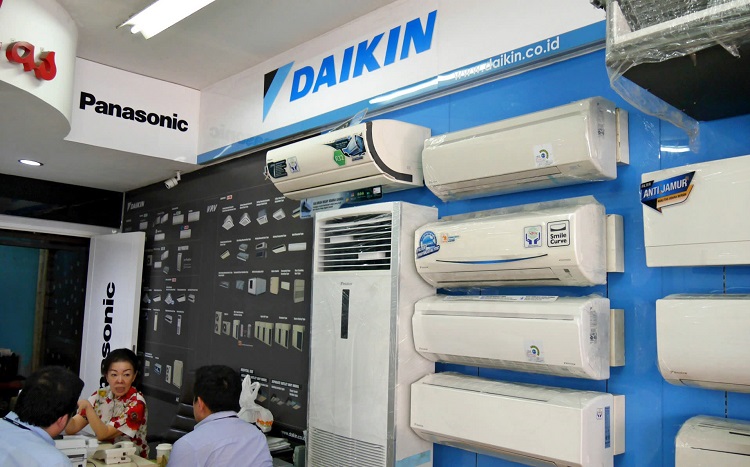 The decision to buy or replace a split air conditioning system is a big one. It takes a toll on many people because the step is a long-term investment and one with so many considerations.
Although purchasing split AC comes as a priority for many due to the energy and space-saving capability, there are more points to keep in mind if you want a unit that meets all your needs.
Read on to find out what to consider before buying a split AC.
Things to Consider Before Buying a Split Air Conditioner
Type of Split AC
If you have browsed through the Daikin ACs catalog, then you may have found out that there is a wide variety of air conditioners you can choose from. Far from the split types with only two units, there are also the multi-split systems where several indoor units can be connected to the outside compressors.
Similarly, there are those that are mounted on the wall, cassettes, the portable types, and the floor-mounted ACs. Depending on the configuration you want, or where you want to install your AC, there is a product meant for you. Some of the best types for residential homes are the wall mounted split air conditioners, and they will suit you if you are moving into a new house.
People are always looking for various ways to save money, and when it comes to purchasing a split AC review, they also consider the star rating. A star rating on an electrical appliance depicts its energy efficiency. The higher the number, the more it will save you on power bills.
Normally, star ratings range from 1 to 5, 5 being highly efficient. Here is why a star rating is mandatory; it puts into consideration two parameters, and that is the cooling capacity, which is expressed in British Thermal Units (BTU), and the Energy Efficiency Rating (EER), which is the amount of cooling you get by using certain amount power. It is, therefore, better to consider a 5-star rated AC as it can save you up to 25% on the cost of power.
Tonnage simply refers to the cooling capacity of an air conditioning system. This is another factor to put into consideration while you're on the lookout for a split AC.
Tonnage is affected by many factors including the size of your home, the floor type, your electrical circuits among others. For instance, if you bought an AC with a 3-star rating for a small room, then a 1 Ton capacity is enough to cool your room.
However, most buyers install a 1.5 Ton Ac for moderately-sized rooms or those with large living spaces. It all depends on your floor area and the amount of cooling you want to achieve. Nonetheless, a 1.5 Ton will serve most household needs.
The price of the split AC system you want is another critical decision to consider. There is a plethora of these ACs on the market and the best thing you can do is compare all the available products and find one that offers the most features with the lowest price.
The durability of these products should also be highly considered. Look for ACs that incorporate the use of copper instead of aluminum, they are durable. Perhaps you should consider Daikin Split ACs, they offer residential ACs with premium features at the lowest price.
There are ACs with smart technology, those that can be switched on using a remote, and there there are the old ones turn on manually. Luckily, modern split ACs feature a futuristic technology that makes running them less of a task. Daikin ACs, for instance, features an inverter technology with salient modes that ensure clean and fresh air without pollutants, less noise, standby functions, auto power-off, intelligent eye among others.
The more the features an air conditioner has, the better it will run, and the more you save on the cost of running them. You should also look at the compressors, the four-way swing, temperature control, replacement parts, and more.
Nothing is perfect, and things often go wrong. When parts fail, what you need is a manufacturer who listens and can address your issues. It is, therefore, imperative that you choose a manufacturer that offers exemplary after-sale service. A company that is reliable and trustworthy, this way, they can help you should your home AC fail.
Of course, there are more features that you can look at including the ease of installation. However, the above-mentioned features can help you go a long way in buying a product that will serve you and your needs for many years to come.
About Post Author