The Toyota Hilux Safari Limited Edition, The Ambiance In Making
Toyota Kenya introduced the Hilux Safari Rally Limited Edition. The massive new car has become embedded among the conversations around…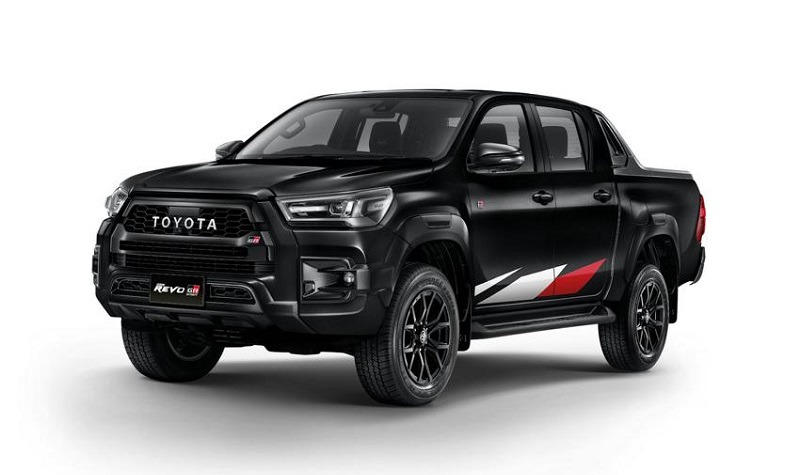 Toyota Kenya introduced the Hilux Safari Rally Limited Edition. The massive new car has become embedded among the conversations around car circles in the past few days.
We all know that Toyota has many models but what makes Hilux Safari stand out? What makes it tick? What is new in this Hilux Safari Limited Edition?
There are only 15 Hilux Safari in Kenya. Three have already been sold. The new Hilux is a limited and exclusive edition offering all the style, ambiance, performance, and technology that Safari racing enthusiasts expect. The fact that there are only 15 makes it stand out.
The heart of this massive car lies in its upgrades that center around the bespoke Gazoo Racing suspension that represents Toyota's unified motorsport arm, competing in various global motorsport disciplines such as the World Rally Championship, NASCAR, and Dakar. It also features an enlarged, honeycomb front grille and a gloss-black finish – accompanied by a GR badge.
A great car is defined by its strength and stability. The new Hilux Safari prides itself through special add-ons that make it stand out in terms of strength, speed, and classic appearance. The premium suspension is accompanied by adjustable canisters that make the car in a class of its own.
Hilux Safari comes with GR side steps, a Gazoo Racing front bumper, and a similarly branded front fender garnish guaranteed to prevent sand, mud, rocks, liquids, and other road sprays from being thrown into the air. It also includes an underside with a GR skid plate perfect for off-roading and tough enough to prevent damage.
According to Toyota Kenya, the shock absorbers for the Hilux Safari Rally Limited Edition have been changed to a monotube design with revised adjustable 8 stage damping force with canister, working in conjunction with increased front spring rates to offer a sportier ride without sacrificing ride comfort.
What is more, the power and performance of this new edition meet every challenge whether it is for commercial or sporting purposes. Its robust but sporty design offers the promise of an exhilarating driving sensation in single or double cabin variants with an automatic or manual transmission.
About Post Author