The realme C11: A Look At What Lies Behind The Beautiful Box
During the week, I got an opportunity to unbox the much-talked-about realme C11, a new smartphone that just landed on…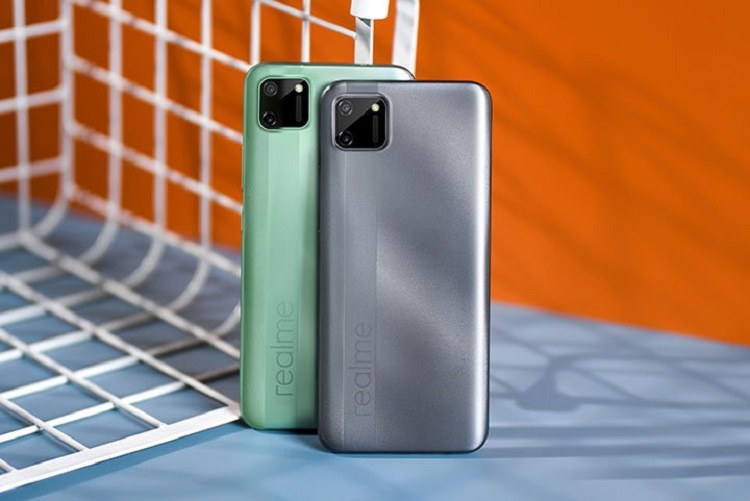 During the week, I got an opportunity to unbox the much-talked-about realme C11, a new smartphone that just landed on the Kenyan market and already left many talking about it.
But, is it worth the talk? What makes it so special that even before it rolled out officially, people were already talking about it and looking forward to it.
One thing the I love about this phone is its affordability. With the Covid-19 having raided our pockets, any product that gives you the best but lets you save some coins is worth going for. The phone is going for 9,999 shillings.
Looking at this phone, you will fall in love with the color. It is the type of phone that you will be willing to pull it out of your pockets for friends to see. A good phone with good color comes with a hidden sense of status.
At this age, taking pictures is the norm of the day. It is the only way to document memories. realme C11 comes with a dual camera that is 13 megapixels, and AI-enabled to ensure that every detail of an object comes out in their natural way.
For those who love games, you should go for realme C11. Why? It comes with Helio G35 Gaming Processor that gives your phone a maximum performance when you play. No hanging and other apps will run as usual.
Every phone is as good as its battery. A good battery for phone charges faster and takes longer to discharge. realme C11 comes with a 5000mAh massive battery that gives you the convenience both while charging and using.
The phone also has a cool screen, wide enough to fit in your palm and big enough to slide into your pocket or purse. It is a 6.5″ mini-drop full-screen with an illumination that is friendly to the eyes.
About Post Author