The first week of October has traditionally over the years been known as the week where most if not all companies give extra appreciation to customers.
Let us dissect the origin and purpose of Customer Service Week.
Customer Service Week is an international celebration of the importance of customer service and of the people who serve and support customers daily.
Customer Service Week started in 1987.
A high point in the week's long history came in 1992 when the U.S. Congress proclaimed Customer Service Week a nationally recognized event celebrated annually during the first full week in October.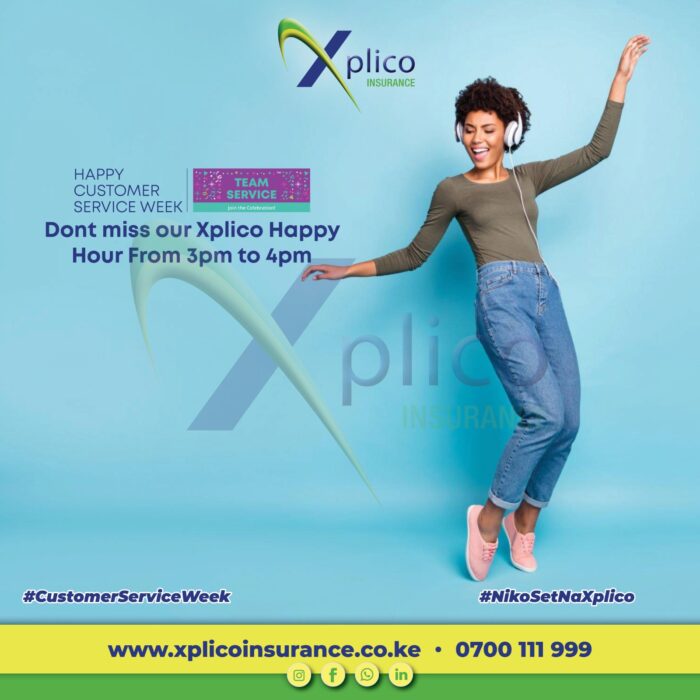 For 36 years, CSWeek.com has been the official sponsor of Customer Service Week and has provided how-to information, celebration materials imprinted with the Customer Service Week logo, and inspiration from thousands of service and support professionals who share their celebration stories, plans, and ideas.
Over the years, thousands of companies across the United States and around the globe have celebrated Customer Service Week. They represent leading financial, healthcare, insurance, manufacturing, retailing, hospitality, communications, nonprofits, educational organizations, government agencies, and others.
Regarding insurance companies, Xplico Insurance Company Limited this week has special offers for the customers and agents who are crucial to their business.
On Monday and Tuesday, there are bonuses for agents who reach targets, there will be fuel vouchers issued to lucky winners at their branches country-wide, and lots of other amazing merchandise. Be on the lookout for any Xplico Insurance Company Limited branch near you.