Teachers With The Following Qualifications To Teach Junior Secondary Schools
The Teachers Service Commission (TSC) is planning to promote a total of 36,829 teachers next week. Of these 10,833 will…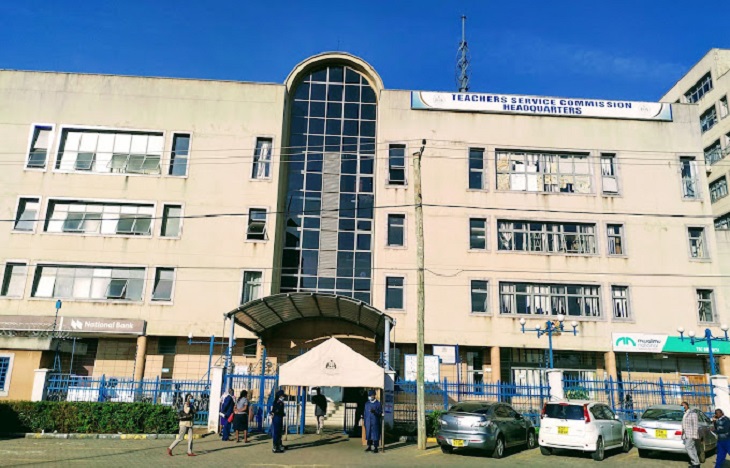 The Teachers Service Commission (TSC) is planning to promote a total of 36,829 teachers next week. Of these 10,833 will be from primary schools and will be promoted through deployment to teach in Junior Secondary Schools.
The promotions will be affected from Monday since the identified candidates have met the requisite qualifications for deployment. CEO Nancy Macharia told MPs that TSC was currently mapping the teachers after they applied for promotion through its online platform.
"The mapping process of primary school teachers eligible to teach in junior secondary schools is a continuous process and verification of the mapped files is still ongoing to identify more teachers eligible to be posted to junior secondary schools," she told legislators. So far they have identified 7,282 teachers for deployment.
"The country needs to know if there are any plans to promote teachers currently teaching in primary schools and deploy them to Junior Secondary Schools. And if yes, what is the number of tutors that will be elevated?" posed the Committee Chairperson
"TSC has through the verification of personal files; identified 7,282 primary school teachers with requisite qualifications to teach in secondary schools as eligible for deployment to Junior Secondary Schools," responded Ms. Macharia
According to the commission, qualifications for deployment to JSS include a Diploma in Education, a Bachelor's degree in Education, at least a C+(Plus) mean grade in the Kenya Certificate of Secondary Education (KSCE) examination or its equivalent, and at least a C+ (Plus) in the two teaching subjects at KCSE or its equivalent.
At university, one must have studied at least eight units in each of the two teaching subjects.
Some stakeholders have been calling on the government to do away with CBC. One such critique has been Wilson Sossion.
"I urge the Ministry of Education to do away with the current curricular model of CBC. We may not necessarily revert to 8-4-4, we cannot proceed with CBC, but it is an opportunity to do what Asian countries have done; focus on STEM education, science, technology, engineering, and mathematics," said Mr. Sossion.
Sossion has been one of the greatest critics of the CBC mode of education, terming a thought of the rich on behalf of the poor, only tailored towards ruining the lives of innocent kids.
About Post Author