Tatu City Ready For Take Off: Power, Water, Roads Now In Place
Tatu City has announced the completion of the 1 billion shilling final phase of infrastructure development for Kijani Ridge, with…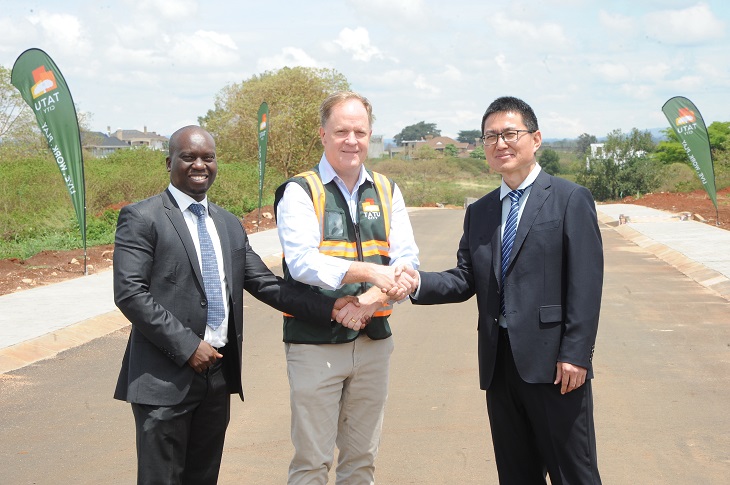 Tatu City has announced the completion of the 1 billion shilling final phase of infrastructure development for Kijani Ridge, with underground power, 24/7 water, and tarmacked roads now available throughout the entire premier residential project.
6km of tarmacked roads, 12km of footpaths, 5km of underground piped stormwater network, 5km of water supply pipeline, 2.7km of sewer lines, 12km of fiber optic cabling, and 9.5km of 11kV medium voltage underground power lines have all been completed in the last 14 months. This is the final phase of the Kijani Ridge infrastructure, which, when combined with accelerated home construction, is expected to increase the value of the project's properties by 122% since November 2022.
Kijani Ridge, which has a 79-acre park at its heart, is just steps away from Crawford International and Nova Pioneer Schools, as well as Tatu Central, Tatu City's business and entertainment district. Kijani Ridge's fully serviced 1/4- and 1/2-acre plots start at KES 28 million, with a flexible payment plan of up to 24 months. Investors have purchased 90% of the project so far.
"Tatu City's modern infrastructure and secure environment support homeowners and businesses alike," said David Karimi, Deputy Country Head of Rendeavour, the owner and developer of Tatu City and six other city-scale projects in Nigeria, Ghana, Zambia, and the Democratic Republic of the Congo. "We are pleased to offer properties from USD 35,500 apartments at Unity Homes to single-family homes in Kijani Ridge, and everything between that meets market demand."
The 6km of new roads at Kijani Ridge are part of a larger network of more than 50km of tarmacked roads throughout Tatu City. Other residential options at Tatu include 1,200 one-bedroom apartments at Unity One, 1,100 two- and three-bedroom apartments at Unity East and West, and 100 townhomes at Silver Hill by Unity Homes.
"As a Kijani Ridge owner, I know my investment in our serene neighborhood is safe, with the best infrastructure in the country," said Sylvester Njuguna Wambu, who, in addition to owning a home in Kijani Ridge, is opening a business – Cascade Restaurant – at the entrance to Tatu City.
Tatu City, Kenya's first operational Special Economic Zone (SEZ), is home to over 75 businesses, including Dormans, Copia, Cooper K-Brands, Grit Real Estate Income Group, Twiga Foods, CCI Global, Freight Forwarders Solutions, Friendship Group, Davis & Shirtliff, and the Kenya Wines Agencies Limited (KWAL). VAT zero-rating, import and stamp duty exemptions, and corporate tax rates of 10% for the first ten years and 15% for the next ten years are among the benefits available to businesses in SEZs.
About Post Author