Suzuki By Toyota Kenya Offers a discount and Free check-up
They say a car is as good as the person owning it. A car is like a human being. It…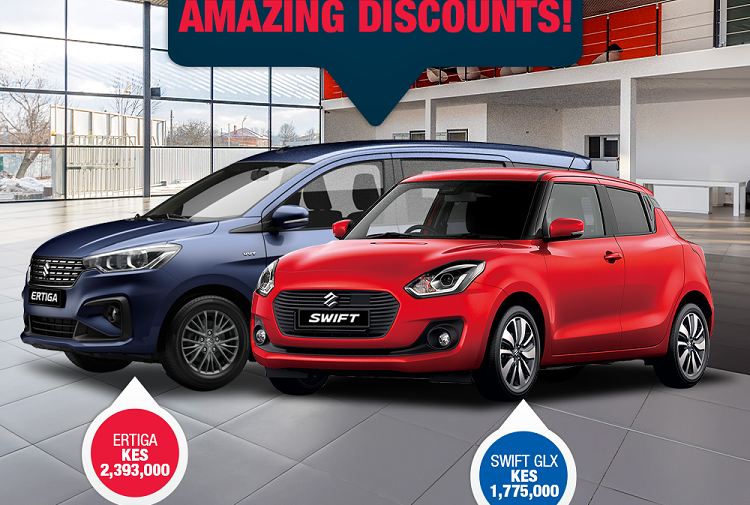 They say a car is as good as the person owning it. A car is like a human being. It needs to be taken care of. Sometimes it "falls sick" just like humans and needs to be "admitted."
A good car owner does not wait until his car starts "showing symptoms" but takes it for checkups from time to time to ensure it is okay.
For years, Toyota Kenya has left a mark on the Kenyan roads with amazing car models that are not only affordable but reliable and easy to maintain in terms of fuel consumption and maintenance.
As the Covid-19 continues to have a toll on individuals and businesses, Suzuki sold by Toyota Kenya announced discounts on their Suzuki models as well as free checkups for those who already have one.
"Suzuki owners who need their cars checked free of charge can book an appointment with Toyota Kenya at the Uhuru Highway branch. This offer is valid for all Suzuki vehicle owners to 30th June 2020.
Customers can also call a toll-free number of 0800723222 to book an appointment," said Toyota Kenya in a statement.
At the same time, for Suzuki Swift and Ertiga Toyota, Kenya is offering a discount on the price, service for up to 20,000 Km, and also, the Suzuki Swift comes with free Alloy Rims for every purchase made.
Suzuki Swift GL was retailing at 1,750,000 shillings but has now been reduced to 1,603,000, a drop by 8 percent or 147,000 shillings.
The price of Suzuki GLX has been reduced by 9 percent from 1,950,000 shillings to 1,775,000 shillings. Ertiga, on the other hand, is now retailing at 2,393,000 shillings from 2,650,000, a drop by 257,000 shillings.
Suzuki is preferred by the majority of Kenyans in what most of them say it "feels nimble and very easy to drive." With the hard economic times, the vehicle is fuel-efficient giving owners great value for their money.
About Post Author