Subsidized Unga Nowhere to be Seen Across Kenya
It has been almost a month since the Kenyan government announced a subsidized maize flour for all Kenyans but it…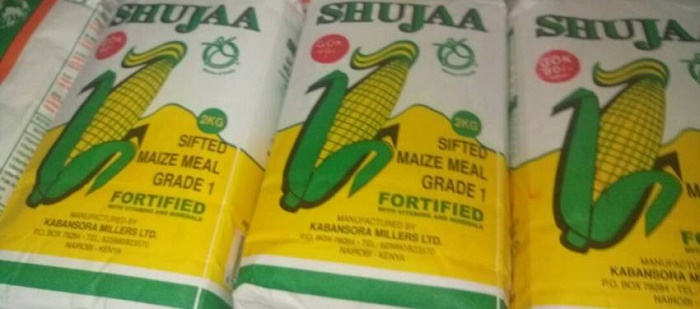 It has been almost a month since the Kenyan government announced a subsidized maize flour for all Kenyans but it is now emerging that most Kenyans have only managed to have a taste of the affordable ugali through either news bulletins on television screens or via radio stations.
Maize flour prices had flown through the window with a 2-kilogram packet going for 150 shillings from the normal price of 120 shillings. The maize flour issue had started taking a political angle with some terming it the unga revolution which threatened the administration of President Uhuru Kenyatta.
The government came into action by importing maize from Mexico (which has not been proved because some sources within the government indicated that the maize had come from South Africa while some said that the maize had been bought from a business ship which was hanging somewhere in the ocean.)
The government then, in conjunction with the millers agreed to bring down the cost of maize flour from the historical 150 shillings to a record low of 90 shillings. Kenyans celebrated. They sang and danced. They knew that at long last, the cheap ugali they had been waiting for has now landed into their plates.
But since the launch of the affordable unga, millions of Kenyans are yet to set eyes on it. The majority of Kenyans especially from the rural areas say that the cheap unga is only found in major towns and some selected supermarkets making it hard for them to access.
Questions many Kenyans are now asking are: Was the affordable maize flour project a propaganda machine that was meant to feed Kenyans with false hope? Are there cartels who have hit the affordable maize flour so that they can sell the old stock at the high price?
About Post Author