Stima Sacco Lands In Kisii, To Issue Affordable Credit And Saving Options
Africa's second-largest Sacco in terms of asset base, Stima Sacco has continued to spread its wings across the country with…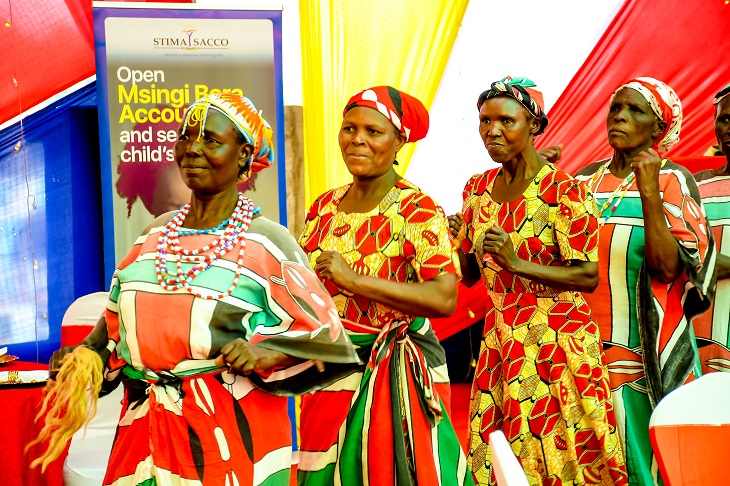 Africa's second-largest Sacco in terms of asset base, Stima Sacco has continued to spread its wings across the country with a new branch in Kisii.
The new branch is located on Waumini Plaza, on the ground floor, and is set to serve Stima Sacco members in Kisii and the neighboring towns.
"I firmly believe top-notch service is a powerful ally in this quest. We listen to our members, who are also our customers and respond to their feedback. The new branch we are opening today in Kisii town is not a vain attempt by Stima DT Sacco to make its brand visible across the country. Instead, this is a response to the needs of our members, who have expressed the desire to have services much closer to where they live," said Dr. Gamaliel Hassan.
Stima Sacco hopes to use the new branch to serve its existing membership in the Kisii region as well as being into the fold new members who need an avenue to save as well as access affordable credit.
"Opening yet another branch is not a mean achievement, and the Stima Sacco community can justifiably feel proud of this milestone. We operate in a highly competitive environment where financial institutions jostle for the same customers," he added.
As others move away from brick and mortar, Stima Sacco has remained steadfast in setting up physical branches for it believes it is the only way the Sacco will be in touch with their members and understand what they need.
"We have about 180,000 members so who save and transact with Stima Sacco. As Sacco, we value our members and always strive to give them what is best for them," said Dr. Gamaliel Hassan, the CEO of Stima Sacco.
"We are so excited to be in Kisii today with the launch of this new branch. We believe that it will play a big role in serving our members in this region by giving them much-needed services," added Dr. Hassan.
Currently, Stima Sacco has an asset base of 54 billion shillings, beating major commercial banks in Kenya. During the last financial year, Stima Sacco paid the most dividends to its members as compared to others within the country and the region.
At the same time, Stima Sacco was awarded as the best alternative financial institution other than a bank during a showcase in Kisii, further testifying to Sacco's efforts to improve financial inclusion within and without the country.
"Stima Sacco is for every Kenyan living anywhere in the world. We serve every Kenyan at any level in society," said Dr. Hassan.
While speaking on the new branch, Kisii County Governor Simba Arati said, "On behalf of the people of Kisii, I congratulate Stima Sacco for expanding its footprint to this part of the Lake Region Economic Bloc. We really appreciate the Society's decision to choose our town as the location of its 12th branch countrywide.
For us, the residents of this county, the new branch is a vote of confidence in the business environment we are cultivating to enable more organizations and investors to set shop.
Clearly, the opening of a new branch confirms that the Sacco already has members in Kisii and the surrounding counties. They will surely appreciate that the financial services they need have been brought right to their doorstep."
About Post Author