Stay Away From The Direct Sun Rays
There is an unusual heat sweeping across Kenya. The abnormal scorching sun is taking no prisoners and Kenyans have been…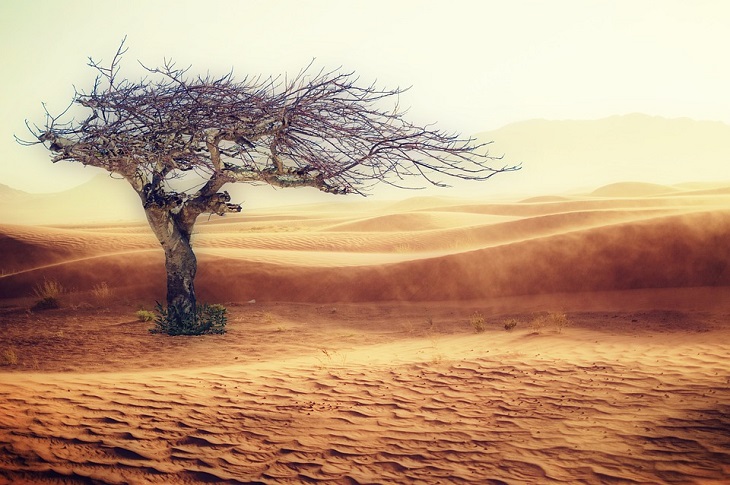 There is an unusual heat sweeping across Kenya. The abnormal scorching sun is taking no prisoners and Kenyans have been warned against taking it lightly.
Kenyans have now been called upon to stay away from direct sun rays, drink a lot of water, and moisturize their skin or stay indoors until evening.
"The current heat is beyond normal. It is capable of causing skin cancer and burns. You may see some people collapsing in the streets due to dehydration. People should take lots of water," said Dr. Wycliffe Kasembeli.
In rural areas, vegetation has dried up and animals have nothing to feed on. Boreholes and small rivers have dried up with people being forced to walk long distances in search of water and pasture for their animals.
Last week, scientists from the United States of America said that the world should expect an unusual amount of heat because "part of the sun has broken off in the North Pole", saying it might lead to some "catastrophic for the earth."
The heat is expected to last at least a month with no hope for rain. Farmers who depend on rainwater to plant their crops for the month of March will have to pray harder or risk running into losses.
Talking of prayers, President William Ruto has called on religious leaders to congregate at Nyayo Stadium on Tuesday for a National Prayer Day to cast out the demons of drought.
As to whether God will hear the cries of the President and his screaming pastors, only God, and the President know. Perhaps he will hear and take away the heat. Perhaps he will bring the rain. It might be the biblical moment of Elisha and the Prophets of Baal.
Meanwhile, avoid staying in the sun for a long time. This heat is not good for your health.
About Post Author