SportPesa Has Re-introduced Live Betting Following Increased Demand
SportPesa has re-introduced Live Betting and Jenga Bet giving gamers an opportunity to win as a match progresses after increased demand from…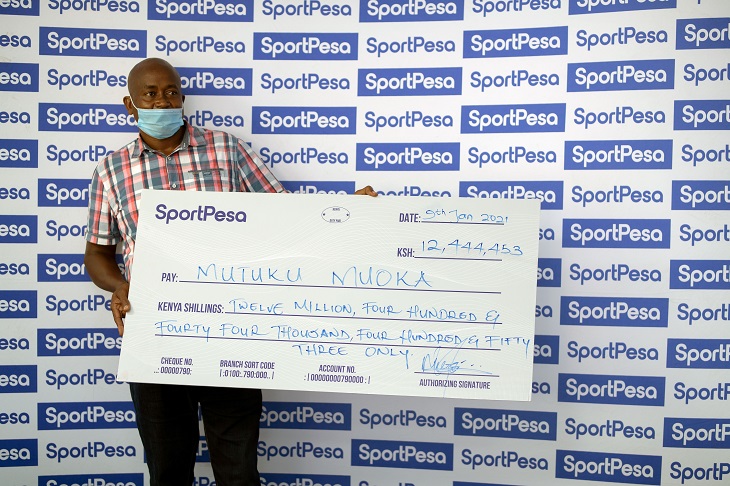 SportPesa has re-introduced Live Betting and Jenga Bet giving gamers an opportunity to win as a match progresses after increased demand from Kenyans.
The Live Betting product gives an opportunity to a punter to place a bet once a match has started. For Instance, in a match between Arsenal and Liverpool, a punter can predict that two goals will be scored in the first half. Should that happen, the punter gets the payment immediately after the second goal is scored.
They can then place a further bet on the same game including, for instance, betting that two other goals will be scored in the second half.
The fact that a punter can place as many bets in one live game makes this product one of the most popular on the gaming platform.
"At SportPesa, we always listen to our customers. There were a couple of hundred requests on our social media platforms for the re-introduction of Live Betting and we listened to them," said SportPesa Head of Customer Service Walter Ngotho.
The re-introduction was welcomed by Punters. "This is good news. Something that we have been waiting for. I like the quick payment part meaning I can place more bets on the same match with my initial stake," said Omondi Hosborn, an ardent gamer.
His sentiments were echoed by another punter, Victor Omwenga, who added that it worked well for him during the Arsenal versus Manchester City match on Sunday, February 21st where Arsenal lost 1-0 to Manchester City.
The Live Betting product goes hand in hand with the Jenga Bet which is a preserve of the more daring gamers.
In Jenga Bet, the punter can, for instance, bet that a certain player will be red-carded during a match. They can also place a bet that a certain player will be the one to score or even another named player will be substituted.
The more customized the bet, the higher the odds for this making it another favorite product among +punters.
About Post Author