Somerset Westview Nairobi Is Africa's Leading Serviced Apartment
Ascott's Somerset Westview Nairobi (SWN), has been awarded the top honor of 'Leading Serviced Apartment Brand' in Africa, at the…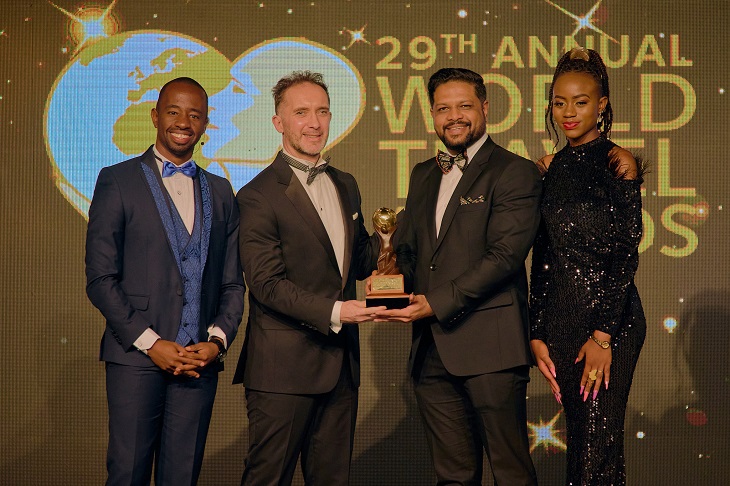 Ascott's Somerset Westview Nairobi (SWN), has been awarded the top honor of 'Leading Serviced Apartment Brand' in Africa, at the recent World Travel Awards 2022 which were held at the Kenyatta International Conference Centre (K.I.C.C), in Nairobi – Kenya.
Voted by tourism professionals, as well as business and leisure travelers worldwide, winners of the annual World Travel Awards are globally recognized as hallmarks of industry excellence.
SWN won out of six nominees spread across the continent, including Cowrie Shell Beach Apartments in Kenya, Fraser Suites in Abuja – Nigeria, and Latitude Aparthotel, in South Africa. The other properties nominated by the prestigious awards include Lawhill Luxury Apartments in South Africa, Marriot Executive Apartments in Addis Ababa – Ethiopia, and The Onyx Apartment Hotel in South Africa.
Commenting on this year's awards, Ascott's Managing Director for the Middle East, Africa, Türkiye, and India, Mr. Vincent Miccolis, said: "We are thrilled to have once again achieved some of the most coveted accolades at the annual World Travel Awards. Our extended Ascott teams have displayed outstanding passion, hard work, and commitment to rendering exceptional guest experiences across our regional properties. As we continue to expand Ascott's footprint regionally and globally, we look forward to offering our guests a memorable stay through exemplary hospitality experiences whenever they stay with us."
Launched in March this year, Somerset Westview Nairobi is located on Nyangumi Road, between Dennis Pritt Road and Lenana Road, which is linked with the city's most popular restaurants and leisure activities. The property hosts the city's most vibrant contemporary brasserie restaurant 'La Mascotte', which promises a great dining experience, with live Jazz music and a radiant ambiance within the 11-storey serviced residence. Somerset Westview Nairobi comprises 162 units with a mixture of upscaled one-, and two-bedroom apartments. Guest facilities also include a residents' lounge, rooftop lounge, swimming pool, gymnasium, meeting & conference room, and children's playroom.
In addition to the African regional award, six Ascott properties have achieved the highest recognition for their exemplary performance and excellent hospitality services.
Cementing its position as the leading serviced apartment in the UAE, the iconic Ascott Park Place Dubai was named 'UAE's Leading Serviced Apartments 2022'; marking the stylish property's fifth win within the award platform. Ascott Rafal Olaya Riyadh attained the award for 'Saudi Arabia's Leading Serviced Apartments 2022' for the third consecutive year, while Citadines Culture Village Dubai stole the spotlight as 'Dubai's Leading Serviced Apartments 2022' within a year of its opening, showcasing an impressive win for the brand.
In Türkiye, Ascott has also received a stellar honor, earmarking the 4th consecutive win by Somerset Maslak Istanbul as 'Türkiye's Leading Serviced Apartments 2022'. The property is home to business and leisure guests from around the world, offering them the perfect recluse for a balanced lifestyle.
The brand's loyalty program app 'Discover ASR' allows guests to customize their stay by sharing their pre-arrival and in-stay requests, enjoying membership benefits, sharing feedback, earning points on sustainability choices through the Go Green initiative, redeeming ASR points, purchasing vouchers and much more.
About Post Author