Somerset Starts Chef's Herb And Portable Apartment Gardens
Serviced Apartment Operator – Somerset Westview Nairobi has set up its own Chef's Kitchen & Herb Garden and portable apartment…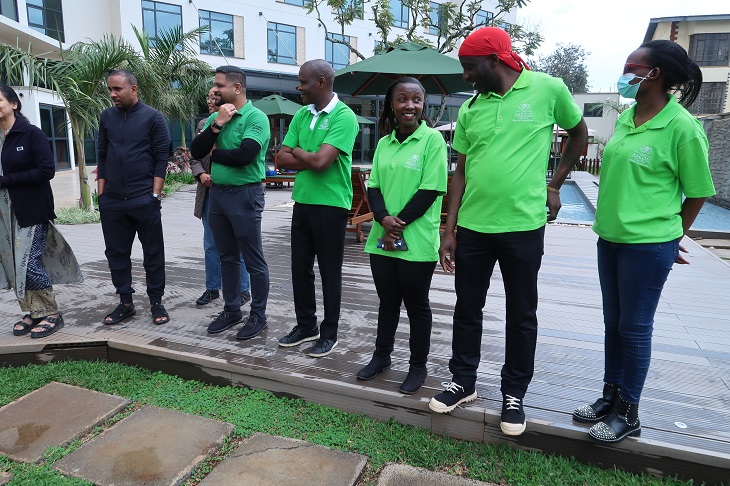 Serviced Apartment Operator – Somerset Westview Nairobi has set up its own Chef's Kitchen & Herb Garden and portable apartment gardens in an effort to become a more sustainable Aparthotel.
Measuring 3 by 6 meters, the outdoor Herb Garden, situated in one of the open spaces of the property, will grow herbs such as mint lemon, verbena lemon, thyme, rosemary, chives, and dhania, to meet the needs of the kitchen. It is targeted to become the main supplier of herbs and vegetables, in a few years' time, making the Somerset kitchen operations sustainable.
"We fully believe and stand for Sustainability as a way of life, and so these gardens are part of our long-term plan to champion a greener and cleaner environment and to protect the planet, we all call home," said Mr. Ashwin Vijayasekar – General Manager, Somerset Westview Nairobi.
Complementing the Chef's Garden, Somerset has also set up indoor portable gardens in its 162 apartments. Long-stay guests will be encouraged to adopt and maintain the gardens. Guests who wish to whip up a meal in the fully-equipped kitchen of their apartment need only to harvest key ingredients from their portable herb gardens, to give their dishes that extra flavor.
"Having their own apartment at Herb Garden is one of the ways we make our residents feel at home. At the same time, it helps to reduce wastage. With the garden, residents don't have to keep unnecessary stock in the kitchen. They can simply pick the herbs for their cooking needs," explained Mr. Ashwin.
The launch of the chef's kitchen and portable apartment herb gardens is part of several eco-friendly initiatives that the serviced residence has introduced Ranging from saving water and energy consumption to recycling waste to protect the environment.
About Post Author