Sol Generation's Nviiri And Bensoul Test For Covid-19
In the recent episode of #SolFamily, Nviiri and Bensoul are stressed about getting Covid-19 tests before moving in together at…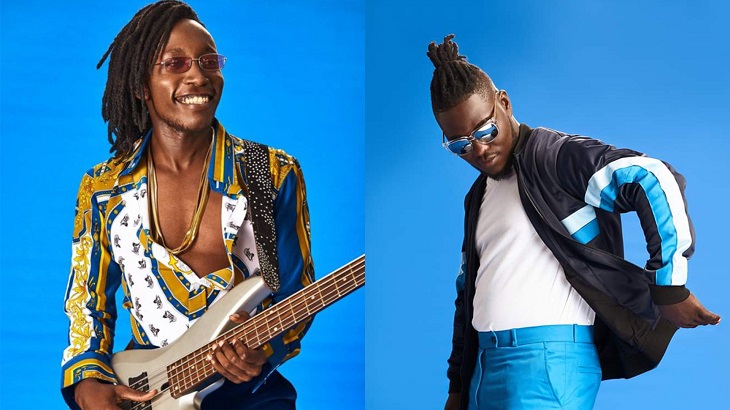 In the recent episode of #SolFamily, Nviiri and Bensoul are stressed about getting Covid-19 tests before moving in together at Sol Generation's HQ when the renovations are finally finished. Bensoul, a true rastaman, is a soldier and he hardly bats an eyelid throughout the entire ordeal. Nviiri The Storyteller, on the other hand, wusses out and he entertains us with dramatic antics before letting the medical aide swab his nostrils. But, the indelible Nviiri doesn't let the opportunity go waste, and he tries to score the aide's number.
On the renovations front, the time-barred building crew led by Max, the flamboyant Italian designer, is working overtime to finish the construction as quickly as possible. The house is at that awkward stage where everything looks chaotic, and of course that's when the landlady decides to pop in. Kenyan landlords have a knack for showing up at the worst possible times; it's almost as if they have a sixth sense. #Chimandem thinks that she is coming because someone in the neighborhood informed her about all the activity that was going on (we all have that neighbor who is always meddling in our business).
Meanwhile, the search for a temporary house for the two brilliant songwriters seems to have finally borne fruit as Anchie (the artists' manager) stumbles upon a beautiful, furnished home in Karen that ticks all her boxes. As it turns out, all her hard work might have been for nothing. Bien still doesn't want to spend money on a house when Sol HQ is about to be ready in just a few weeks. We feel you Anchie 😊… Some of us can't count the number of times we have sunk long days and nights into a project, and then at the last minute, the boss tells us, "We've decided to go in another direction."
To find out how the move to the new house goes and how the Sauti Sol band members take the test, watch the next Sol Family episode this Sunday at 7:30 pm on Maisha Magic Plus or on Showmax. You can watch snippets, bloopers, live premieres, and behind-the-scenes footage on Sol Generation's YouTube Channel.
About Post Author