Sexually Transmitted Degrees: The Sad and Pathetic State of Kenyan Universities
Kenya's higher education sector seems to be a scam. Universities are increasingly producing what the country and the world cannot…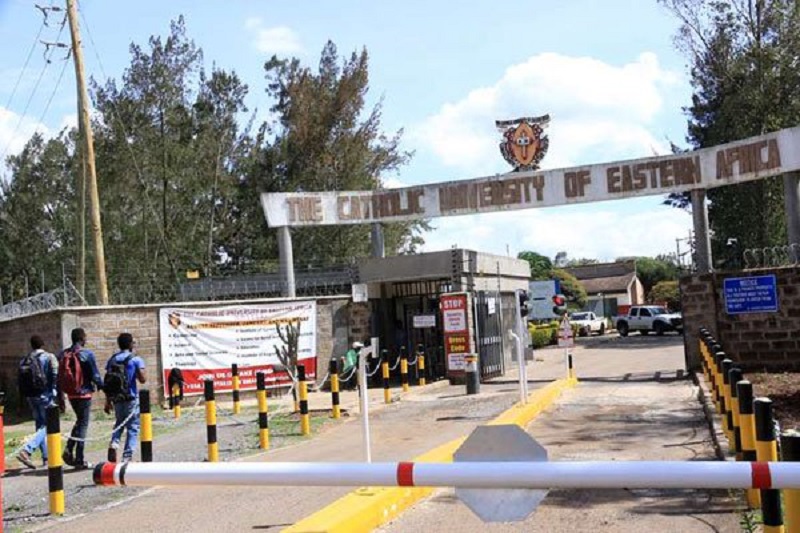 Kenya's higher education sector seems to be a scam. Universities are increasingly producing what the country and the world cannot consume and busy consuming what they themselves cannot produce.
Universities across the countries are producing doctors who cannot treat, teachers who cannot teach, engineers who cannot construct, musicians who cannot sing or play an instrument, and farmers who cannot handle any farm equipment.
In the last 10 days, the Catholic University of Eastern Africa has made headlines both online and offline for all the bad reasons. Through the hashtag #SaveCUEA, a lot of rot has been unearthed that many people find difficult to believe. Being a Catholic institution, many people find the allegation leveled against it as being unfounded, untrue, and made-up rumors, innuendos, and unsupported truths.
The most recent scandal to hit the institution was the assault of a senior lecturer at the Catholic University of Eastern Africa, Dr. Rosa Ko by an Acting Dean at the institution, Mr. Samuel Wankanyua. Dr. Ko was assaulted by more than 30 witnesses in a matter that is already before the police at Hardy Police Station.
As a religious institution, following the assault, one expected that the management would move with speed, condemn the incident, reprimand Mr. Wakanyua, and even fire him from his post if possible. What followed was a series of open and outright massive cover-ups from the management. The management wanted to do anything possible within their powers to make sure that the matter does not 'reach' the public but 'contained' within the institution. This meant that Dr. Ko lets go without any justice.
Dr. Ko's assault brought to the fore the rot that CUEA is founded on. Before the incident, the Commission for University Education (CUE) had placed the institution on a watch list for potential closure due to financial mismanagement which has been going on for years. The institution was given one year to put its house in order. Little seems to have changed. Lecturers are still going for months without pay.
It has also emerged that lecturers within the institution have been giving female students marks in exchange for sex. According to sources within the institution, it is easier for a female student to get an A from a male lecturer than it is for male students. This is because the female students have what the lecturers need, a biological tool that their male counterparts lack.
For male students, it is as easy as A, B, C, and D to be awarded an A if your wallet is heavy. In other words, there are rampant cases of marks for sale at the institution. The management has neither dismissed nor acknowledged the existence of the vice. All they do is pretend that everything within the facility is holier than thou.
About Post Author