Senator Brand Rolls Out Campaign To Award Boozers Worth Ksh 76 Million
The Senator beer brand, a product of the Kenya Breweries Limited, is set to put a smile on the faces…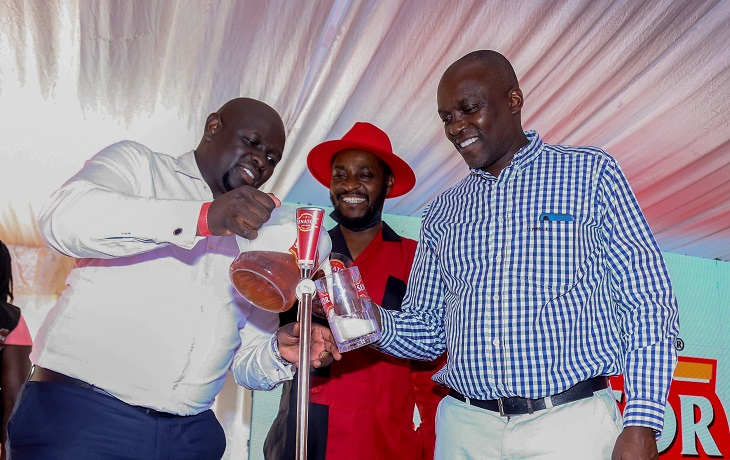 The Senator beer brand, a product of the Kenya Breweries Limited, is set to put a smile on the faces of its consumers with the launch of a reward campaign it has dubbed, Shikisha Form na Senator Ushinde.
The three-month-long national consumer promotion campaign will see KBL invest over Kshs 76 million, with a grand prize of Sh10 million.
Five loyal customers stand a chance to win Kshs 2 million each, with Sh1 million set aside to improve their community as well as themselves. Additionally, there will be airtime worth Kshs 56 million, home shopping worth Kshs 12 million, and home makeovers worth Kshs 2.4 million.
Shikisha Form na Senator Ushinde is the third installment of Senator's national consumer rewards promotions in the last three years aimed at uplifting the lives of loyal Senator customers and their communities, on the back of the pandemic-accelerated financial difficulties.
Speaking on the idea behind the campaign, KBL Managing Director John Musunga revealed that Shikisha Form na Senator Ushinde, embodies the Senator customers' pursuit of better lives and seeks to celebrate and recognize their unbridled loyalty and contribution in establishing the Senator brand as the most successful value beer brand in Kenya.
"This campaign is one of the first since the pandemic hit the country. It underlines the resilience of on-trade channels and the demand by our consumers during a difficult season. As a brand that prides itself in innovative partnerships with communities to consistently fulfill its promise to deliver quality and accessible products, we have designed a reward campaign experience seeking to enrich consumers' lives for the better," said Mr. Musunga.
Beyond rewarding a nationwide consumer audience, Shikisha Form Na Senator Ushinde will facilitate the upgrade of key retailer outlet upgrades in the same promotion through the provision of seats and tables, mugs, jugs, and rebranding of their outlets.
To involve the community, winning campaign elements will be sourced from the specific locality a winner originates from. For instance, home shopping or makeover for a winner in Bungoma County will be procured from the corresponding locality, enriching the local economy.
Added Mr. Musunga: "This campaign reflects our commitment to enriching the lives of our customers. We firmly believe that our business can only thrive in a healthy community environment where our consumers are thriving."
To participate, consumers will be required to purchase 2 500ml mugs (either Senator Lager or Dark Extra) to get issued with a scratch card. They will then be required to SMS a unique valid code found under the scratch panel to a 5-digit shortcode e.g., 22110 to get an entry into the competition. One valid code gives one entry.
Speaking at the launch, Head of Marketing, Beer East Africa, Ann Joy Michira said: "The Senator brand has some of the most loyal customers around, and we're thrilled to revive our direct engagement with our customers and augment the relationship with our brand, enabling people's lives for the better, cognisant of the COVID-19 pandemic impact on the economy," said Ms. Michira.
According to a 2020 ranking by London-based firm Brand Finance, Senator Keg Lager emerged as among the fastest-growing brand in Africa's top 150 most valuable brands leveraging on a 10-million-man pool for drinkers – having grown by 88 percent to hit a brand value of Sh14.4 billion ($132 million). It has earned its status due to a huge demand from price-sensitive consumers, some of whom have been switching to branded beer from homemade brews, some of which are illegal.
Senator has previously rewarded its loyal consumers with a series of national consumer promotions (NCP) that include Imarisha Maisha na Senator Keg, Imarisha Maisha na Senator Keg Reloaded that had lucky consumers win 150 TVS Motorbikes, one-year insurance cover, two helmets, two reflectors, and two free services in a year.
About Post Author