Schneider Set To Reach 10 Million People With Modern Energy in 10 Years
The world needs modern energy if the dream of having the world fully industrialized is to be realized. With this…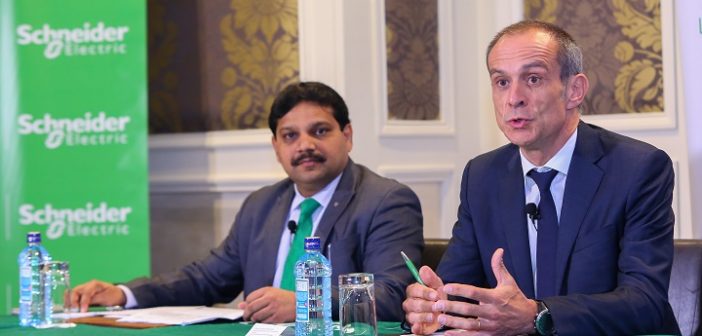 The world needs modern energy if the dream of having the world fully industrialized is to be realized.
With this in mind, Schneider Electric has announced its goal to reach more than 50 million people, giving them access to modern energy in 10 years to come.
The company has already empowered 5 million people enabling them to have access to modern energy for the last 6 years.
According to statistics, many people around the world live on less than 2 dollars a day on energy with 15 dollars a month on the same.
As the population around the world continues to grow, pressure is being put on the available resources hence the need to devise other ways to sustain the economy.
Schneider Electric Global believes that for the world to be in a better place and to sustain its current population as well as wade through the existing economic challenges, access to affordable modern energy is key.
"Schneider is committed in providing sustainable development and provides safe and clean access to energy making it clearly that quality work is part of their day to day DNA."
Schneider is present in more than 100 countries and has greatly contributed to the roll-out and improvement of existing grids for more people to have access to energy.
"Sub Saharan Africa needs modern energy. This is the only key that will drive these countries to a revolution in the industrial sector and, in the process, create employment as well economic empowerment to citizens."
Solar energy is part of areas that Schneider Electric is looking to explore in enabling the world to have access to modern energy. Kenya, for instance, gets an average of 12 hours of sunlight per day making her ripe for solar harvesting.
"Energy is key to economic growth. Without energy, the economy of a nation is compromised."
Kenyans are hopeful that Schneider Electric will bring a revolution in the energy sector in the country.
About Post Author