Sarova Hotels Has Reopened The Stanely Hotel
Sarova Hotels and Resorts has re-opened its Nairobi City Hotel, Sarova Stanley, to the public after a temporary closure last…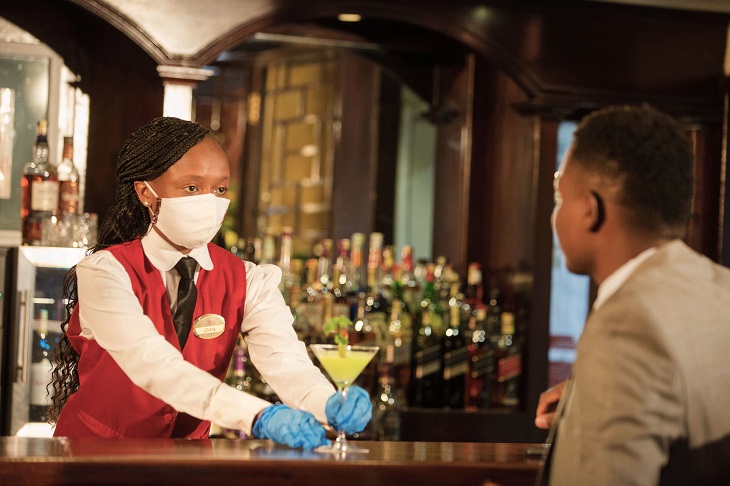 Sarova Hotels and Resorts has re-opened its Nairobi City Hotel, Sarova Stanley, to the public after a temporary closure last year following the COVID-19 outbreak that hit the globe.
The re-opening mirrors optimism in the industry, that despite the challenges facing the hotel industry, players are resilient. In recent times hotels across the country have been focusing on creating an environment ready for guests as travel begins to resume normalcy.
The city hotel's popular restaurant Thorn Tree, located in the heart of the capital, has however been operational during the period in line with the stipulated guidelines from the authorities, offering a diverse menu of food and beverages to customers.
Sarova Stanley was the very first luxury hotel that was launched in Nairobi City in 1902, more than a decade before World War 1. It is the hallmark of heritage that has, for more than a century, played a key role in the growth of Nairobi as a city as well as in the conservation of tourism in Kenya.
Featuring a pool terrace and 3 restaurants, Sarova Stanley offers an eclectic mix of dining and entertainment options. The Pool Deck Restaurant is located on the fifth floor and serves al fresco buffet-style meals. The Thorn Tree Café is an open-air, bistro-style café while the Thai Chi offers authentic Thai cuisine.
The Exchange Bar on the first floor is an elegantly decadent, plush lounge bar and home to the Nairobi Stock Exchange since incorporation, for a period of over fifty years.
Over the years Sarova Hotels and Resorts has grown to become an exemplary hospitality group known both locally and globally for its commitment to preserving Kenya's heritage and top-notch standards of service as evidenced by its diverse properties across the country.
About Post Author