Salem To Premiere On Maisha Magic Plus
Mumbi Maina, Foi Wambui, Melvin Alusa, Brian Kabugi, and other A-list critically acclaimed TV stars will grace your screens beginning…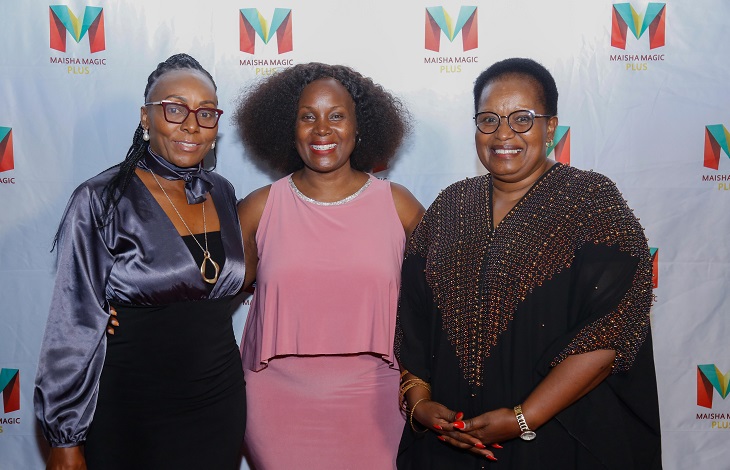 Mumbi Maina, Foi Wambui, Melvin Alusa, Brian Kabugi, and other A-list critically acclaimed TV stars will grace your screens beginning April 11, 2022, when the much-awaited show Salem premiers on Maisha Magic Plus.
"Hyper-local content remains a strategic differentiator for us at MultiChoice. We are already aggressively playing in this space, and we will continue to raise the bar each time with new productions such as Salem," Timothy Okwaro, M-Net Director for East and Central Africa Channels said.
The show promises non-stop riveting weekday viewing for DStv and GOtv customers bringing the twists and intrigues of the lives of two families that find themselves trying to make ends meet in two contrasting worlds of the rich and poor. It brings out the reality of inequality- rich versus the poor and is a showcase of how fine the line between the two can be.
"Salem is another one of the unmatched premia local shows that you can expect to find on Maisha Magic Plus this April. Over the years, Maisha Magic has been the leader in the production and commissioning of local shows, and it is no different for Salem," Speaking during the launch of the show, Margaret Mathore, Channel Head of Maisha Magic Plus said.
Salem will premiere on Monday 11 April 2022 at 8.30 pm on Maisha Magic Plus (DStv 163) and GOtv Supa (Channel 8). DStv customers can purchase the full kit HD decoder plus one-month viewing on DStv Access for only Ksh. 2,999. GOtv customers can purchase the GOtv decoder for Sh.1,299 plus one month of viewing on GOtv Plus.
Dial *423# now to buy, pay, reconnect, or clear errors. For more information about other content, products, and services from www.dstv.com or www.gotvafrica.com. To manage your account, download the MyDStv or MyGOtv App to change package, upgrade, or clear errors. Customers can also visit the official DStv Kenya and GOtv Kenya social media pages.
About Post Author