Safaricom Announces New Changes In Board Leadership
Kenya's telecommunications giant, Safaricom PLC, has announced the appointment of Ms. Karen Kandie and Ms. Ory Okolloh as new members…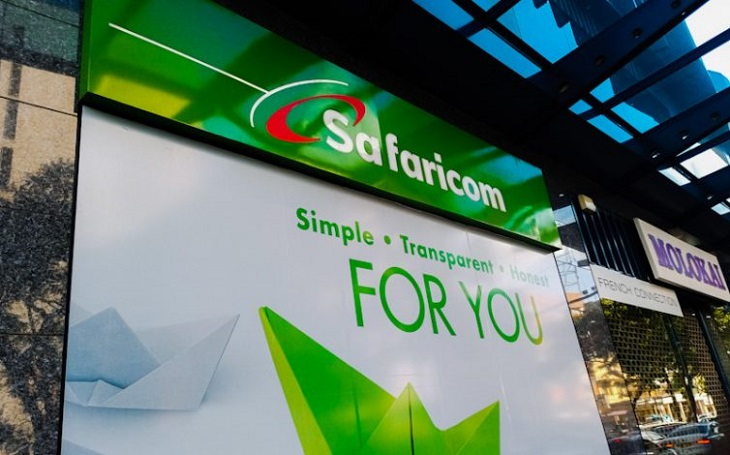 Kenya's telecommunications giant, Safaricom PLC, has announced the appointment of Ms. Karen Kandie and Ms. Ory Okolloh as new members of the Board of Directors effective immediately as it pursues to better its operation in the region.
Ms. Kandie will serve as the Alternate Director to the Cabinet Secretary of National Treasury and Economic Planning, replacing Eng. Stanley Kamau. Ms. Okolloh, on the other hand, has been appointed as an Independent Director, replacing Prof. Bitange Ndemo.
Ms. Kandie is currently the Director of Parastatal Reforms (Financial) at the National Treasury and Economic where she leads Parastatal Reforms that aim to make public spending more efficient and transparent. She holds a Bachelor of Commerce from the University of Nairobi and a Master of Business Administration from Murdoch University in Western Australia.
Ms. Okolloh is a Partner at Verod-Kepple Africa Ventures (VKAV), where she leads and implements investment-related activities, drives expansion, and supports partner companies with strategic and operational issues.
Here is the announcement from Safaricom on the changes: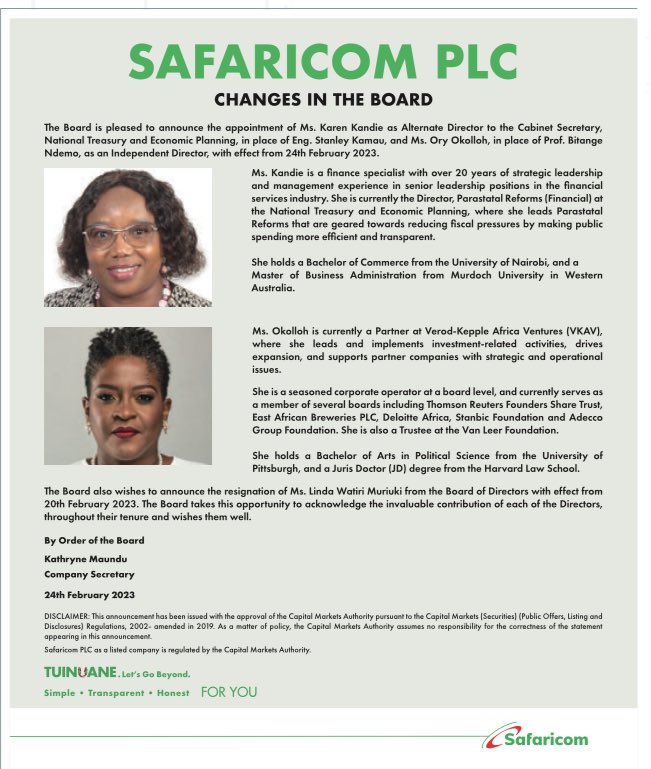 The new changes come days after Safaricom announced to investors that it is set to become a purpose-led technology firm by 2025. During the investors' forum, executives from Safaricom gave a presentation on the company's vision and strategic opportunities concerning its main business sectors.
The company has also intensified its investment in Ethiopia. "With a population of approximately 120 million people and financial inclusion at about 35 percent, 57 percent mobile penetration, and annual inward remittance of about $4.2 billion, Ethiopia offers a great opportunity to grow the business to the Kenya level in 10 years."
As of February 2023, Safaricom Telecommunications Ethiopia PLC had penetrated around 10 percent of the population. This translates to over 11 million people, 847 network sites in 25 cities, onboarded 28,000 retailers, 103 distributor shops, and 5,000 acquisition agents. The company had also crossed the 2 million mark in customer gross additions.
About Post Author