realme C3 Game Monster Now in Kenya As more Models Set To Launch On August 25
Kenya's smartphone sphere continues to shift with the entry of new players bringing on board great experiences in terms of…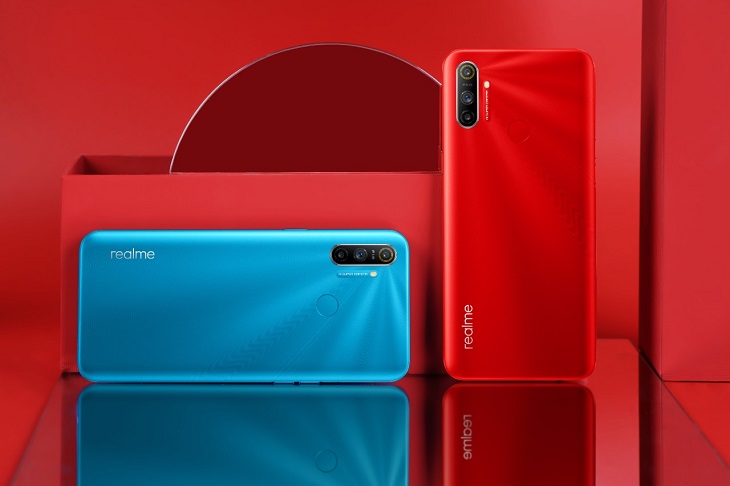 Kenya's smartphone sphere continues to shift with the entry of new players bringing on board great experiences in terms of gadgets that are taking the markets by storm.
The world's fastest-growing smartphone brand around the globe, realme, announced its official entry into the Kenyan market as part of the brand's global growth and expansion strategy.
According to Counterpoint's second-quarter global smartphone shipment report, realme, has become the world's fastest-growing mobile phone brand for four consecutive quarters, and with a year-on-year growth rate of 11%, it has become the only global smartphone brand which achieved double-digit growth.
The realme brand which has consistently registered double digits growth for 4 consecutive quarters landed in the country with their realme C3 Game Monster model that is likely to give competitors a run for their money given its affordability and the features it comes with.
As the Kenyan phone market continues to expand, consumers are increasingly looking for a wider range of options and features to consider before deciding to buy a phone. One of the most common features that phone lovers are looking for includes the camera.
realme C3, to meet the demand of the current consumer, comes with AI triple camera with great zoom that gives the user an amazing opportunity of taking images both near and at a distance and by giving clear distinctive features of any image taken.
The Entertainment King also rocks with a 5000Mah massive battery, an Helio G70 Processor, a 6.5'' mini-drop full screen, and a 3-card slot. A key and unique feature here is a 3-card slot. Most consumers are used to having a 2-card slot phone. Rarely will one come across a 3-card slot phone. With 3 slots for cards, it means the user, for instance, can use any Telcom provider's line at the same time on the same phone.
The 1st flash sale of realme C3 which was priced at 11,999 KES took place on August 10th at 9:00 am online on the Jumia platform which sold out 600+ units in only 2 hours after its release into the Market. This shows that realme C3 has been welcomed well by the young consumers in the Kenyan Market.
The 2nd and last flash sale will be on August 17th, 2020 at 12:00pm on the Jumia platform. Both flash sales will have limited quantities on first-come-first-served-basis. On August 18th, 2020 the brand will start the online and offline first sale, which is 13,999 KES.
According to the phone giant, realme, the entry of realme C3 into the Kenyan market is just the beginning. Three more products are on the way; realme C11, realme 6, and the realme band, set to be launched on August 25, 2020, at 11.00 am on the realme social platforms.
The realme 6 which is The most powerful 64Mp quad-camera under 30K KES will feature 64MP Pro Camera, Pro Display, 90hz Smooth Display, Helio G90 T, and 30W Flash Charge. While the C11 9999KES Entry-level King will feature a Bigger Battery, 5000mAh Massive Battery, 6.5", Mini-drop Fullscreen, and a Nightscape Dual Camera.
The launch of the three more brands will increase the presence of realme models in Kenya to three as it positions itself to sweep across one of the most competitive markets in Africa. Kenya, according to a report by Communications Authority in 2019, had a 91 percent penetration of mobile subscriptions.
realme has entered the top five rankings in 9 global markets. In Southeast Asia, the fourth largest mobile phone market in the world, realme has also become the fourth mobile phone brand with a market share of 12% and a year-on-year growth rate of 102%. It is working to achieve its goal of 100 million units in global smartphone sales in two to three years.
About Post Author