Partnerships And Tech To Accelerate Britam's Growth
Britam Plc has cited tech platforms and partnerships as areas that will accelerate its growth over the next five years.…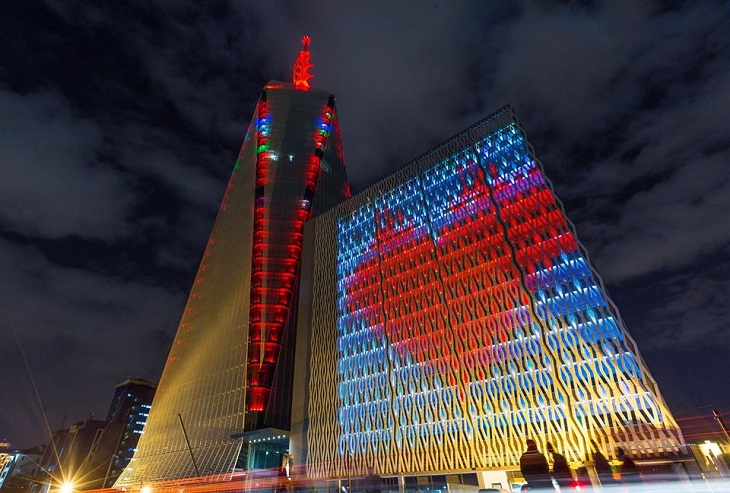 Britam Plc has cited tech platforms and partnerships as areas that will accelerate its growth over the next five years.
The listed insurer, while releasing its half-year results, said that one of its 2021-2025 growth pillars is leveraging partnerships with digital platforms and other financial services providers to reach Emerging Consumers.
Under this pillar, Britam says that it is widening the avenues for distributing insurance products, especially in the lower-middle-income segment that is untapped but has the potential for increasing overall insurance penetration. Britam looks at emerging customers as economically-mobile individuals, households, and businesses that have increasing needs and demand for insurance against emerging risks such as high healthcare costs and climate change but have been traditionally under-served by insurance companies.
Annual Finance reports have noted that insurance usage is especially low among these customers as usage among the second-lowest (16%) and middle (28%) wealth quintiles is almost half compared to the highest ones (53%).
Data from the Insurance Regulatory Authority (IRA) shows that as of the end of 2020 insurance penetration stood at 2.17% against the global 7.4% average, evidence that Kenya has ample room to increase the uptake of these products.
Britam Partnership and Digital Director Evah Kimani said that this twin approach of using technology and partnerships enables the rollout of products in a scalable way which is necessary for sustainability.
"Partnerships make it possible for products to be distributed in large volumes which is critical because these products have low margins. Technology and innovation on the other hand reduce premium collection and claim payment costs," says Ms. Kimani.
The company says it has heavily borrowed from experiences in South-East Asian markets like Indonesia and Malaysia where insurers have partnered with digital platforms such as ride-hailing and e-commerce players to distribute millions of bite-sized insurance products in the last few years.   The majority of these products target first-time insurance users such as taxi drivers and kiosk owners.
Britam's Emerging Consumers director Saurabh Sharma added, "These consumers are most vulnerable to risks such as hospital admission or death of a loved one. World bank has estimated that over one million Kenyans fall into poverty annually due to health care costs. These are the customers we want to protect through low-premium products distributed through digital platforms." Lowering the premiums has the potential to lower the entry barrier for consumers to purchase insurance products.
Additionally, insurers can learn from local banks that have managed to reach millions through micro-banking solutions delivered digitally such as M-Shwari.
So far, the company said that its twin-pronged strategy is beginning to bear fruit as reflected by its ongoing partnership with Little App, Kenya's home-grown digital platform ride-hailing App.
Britam started by offering a simplified accident insurance cover that was embedded into the rides taken by Little's customers on its platform. Starting at just Ksh. 5, the product has insured thousands of policies since its launch. During the pandemic, products evolved to cover home care for COVID-19 patients as well.
This partnership is now expanding to implement Britam's strategy of reaching emerging consumers by introducing a unique savings & funeral insurance product for more than 100,000 drivers in the ride-hailing space.
Ms. Kimani said, "such products have been traditionally limited to individuals working in the formal economy. But our partnership with Little is bringing it to platform workers who have been underserved by formal financial providers."
Britam has forged several such partnerships including with Voltic for trip accident insurance for inter-city buses, Telkom for embedded personal accident insurance, and Equitel for hospice insurance to cushion MSMEs from loss of business in case of hospitalization. Britam aims to reach 3.5 million customers in the next 3 years through these partnerships.
About Post Author