Online Platform Brings Families Together, Making Storytime Enjoyable And Accessible
Cadbury has launched its Give a Generous Voice Story Time campaign that introduces a homegrown audio library and encourages members…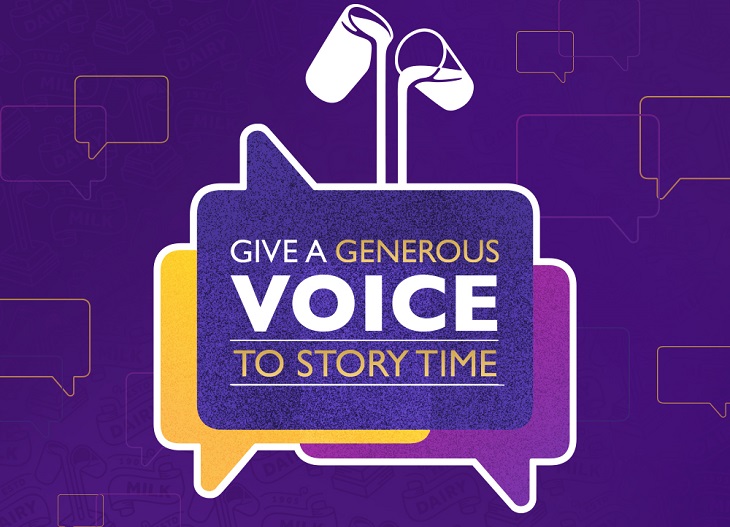 Cadbury has launched its Give a Generous Voice Story Time campaign that introduces a homegrown audio library and encourages members of the public to record e-books and thus lend their voices to storytime.
The African-themed audiobooks can be accessed from an e-library at Cadbury Africa allowing families to enjoy story time with their loved ones.
According to a recent survey, 2/3 Kenyan parents feel that they need to spend more quality time with their kids, but the demanding pace of life reduces the opportunities to do that.
The Cadbury Give a Generous Voice to Story Time initiative is aimed at bringing families together by making storytime more accessible and enjoyable allowing parents to step back from their busy lives and enjoy magical audio stories.
Langa Khanyile, Mondelez ROA (Rest of Africa) Marketing Lead, says, "As a brand that is rooted in the spirit of generosity and bringing people closer together, Cadbury has been on a three-year journey with the nation of storytellers to curate a digital library of 150 relatable children's stories. The next stage of this journey is to bring these stories to life by adding African voices to the digital library and ensure that children throughout the continent continue to enjoy storytime."
"Reading story books with my children is what has made my daughter walk around with a book and my son become a proficient reader at the age of five! Storytime has made it easy for me to spend more time with them," says Caroline Mutoko, a mother of two.
The Never-Ending Benefits of Story Time
Statistics from sleep therapists show that bedtime storytelling is a wonderful way to help children experience high quality sleep.
With the rising consumption of social and digital media content and the increasing culture of endless scrolling even among young children, using the Cadbury Library of Homegrown audio stories will make story time exciting and will ignite a love for reading in our children. An opportunity for kids to enjoy more educational material that is good for their development.
Many people in Africa grew up hearing bedtime stories from parents and grandparents, and bedtime was, perhaps, the best part of the day. However, the celebration and promotion of African culture have declined significantly over the years. Therefore, Cadbury's digital library of Homegrown audio stories will not only introduce children to new experiences and concepts, opening the world around them but will also expand their imagination as well as their beliefs of what is possible.
Kenyans can also share the magic of story time by visiting the Cadbury library at https://www.cadbury.africa/ourownwords/, selecting an E-book, and clicking on the microphone to record themselves narrating a story or they can visit Cadbury Generosity Story Time Studio and adding their voice to a homegrown story for other families to enjoy. The Cadbury Generosity Story Time Studio will be visiting the Sarit Centre Mall, Village Market, Junction Mall, and Imaara Mall from the end of June to August 2023.  Watch out for the dates on Cadbury's social media platforms.
"We look forward to seeing the positive impact this initiative will have on all Kenyans and seeing them share many special moments with their loved ones.," adds Langa Khanyile
To enjoy story time with your family visit www.cadbury.africa/ourownwords/ to select an audio story and get started.
Visit https://www.cadbury.africa/ourownwords/ for all the details about Cadbury's Homegrown Stories Audio Library and follow the conversation using #GiveAGenerousVoice #GlassAndAHalf online on Cadbury Facebook and Twitter.
About Post Author