Of 6 Phones By realme In Kenya in 2020, C11 Reigned Supreme
Among the six smartphones that the world's fastest-growing smartphone maker realme introduced in the Kenyan market, realme C11 seems to…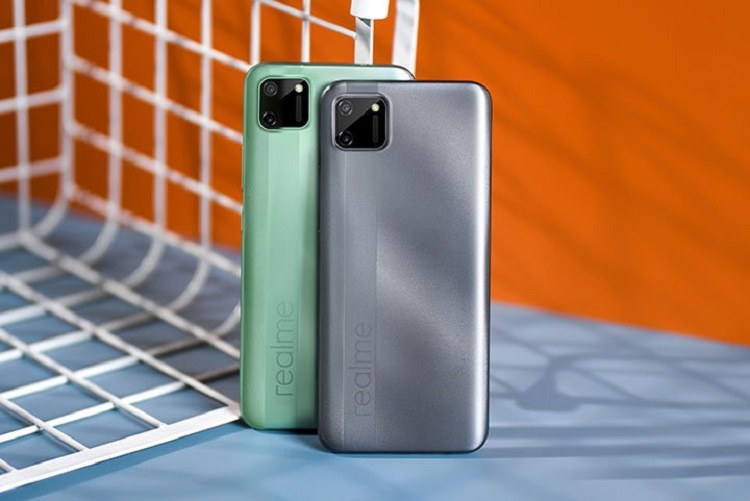 Among the six smartphones that the world's fastest-growing smartphone maker realme introduced in the Kenyan market, realme C11 seems to have struck a code in the hearts of many Kenyans as it emerged top as the most purchased in 2020.
While announcing the news, realme reiterated its commitment to supplying the Kenyan market with pocket-friendly smartphones that incorporate all the current trendy features, including AIoT that has revolutionized the tech world.
"realme C11 has been our best performing phone since we landed in the Kenyan market. We believe the phones hit home in terms of meeting the needs of the consumers in terms of beauty, affordability, the power of the battery among others," said Mildred Agoya, Marketing Director realme Kenya.
The phone comes equipped with a 6.5", mini-drop full screen that gives a sense of belonging and ownership. It has a 5000mAh Massive Battery, and a Nightscape Dual Camera. Its affordability makes it ideal for the majority of consumers in Kenya.
"realme C11 brings a larger field of view, provides the excellent game, audio, and video experience, allowing one to enjoy a wider field of view brought by the large screen and less visual disturbance while giving you an experience of the near-full screen," Marketing Director realme Kenya added.
In 2020, realme introduced realme C3, realme C11, realme C15, realme C12, and realme 6, and realme 7i, realme band realme Buds Q all within four months. It was during the same period that the brand topped the world as the only company that had managed to ship over 50 million smartphones globally with Kenya being among major destinations.
As 2021 takes shape, realme says it is targeting increasing its market share in Kenya by 30 percent banking affordability and the evolving technology.
realme products are available on both online and offline shops with customers who buy the realme 6 getting a free realme band and customers buying the realme 7i getting free realme Buds. Q.
Visit the realme website https://www.realme.com/mea-en/ for more great features or follow @realmkenya on Instagram and @realme on Facebook.
About Post Author