Nothing Beats A Great TV As The Portal Of Escapism after A long Day
Nothing beats having a great TV as the portal of escapism after a long day's work, and truth be told,…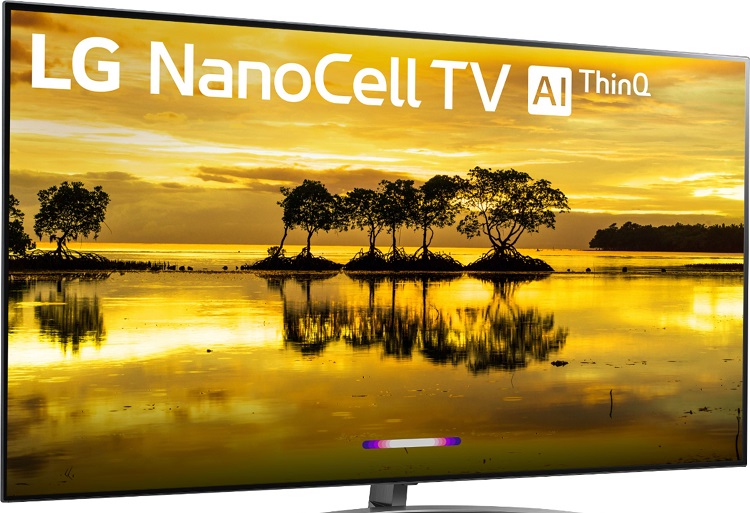 Nothing beats having a great TV as the portal of escapism after a long day's work, and truth be told, the current pandemic has acted as a catalyst for many people to give home entertainment a second thought.
Well, if you suddenly got more time to kill and watch a movie, immerse yourself in a world of gaming experience or stream all sorts of entertainment, you would rather do it right, yes?
Well, the catch is, not all TVs are manufactured equally. So, if you are considering making a worthy investment by buying a new TV, why not opt for a model with technology that delivers an amazing viewing advantage from wherever you are seated in your room?
LG Electronics has a new range of televisions featuring NanoCell technology. LG's latest TVs are available in 4K and 8K resolutions. These variants are available to suit any home style, but it is the NanoCell technology that sets these sets apart from any other television available on the market.
So, apart from a premium picture quality, why else should your next TV be an LG NanoCell set?
4K and 8K HDR
The LG NanoCell 4K TVs feature the Alpha 7 Gen 3 Intelligent Processor for a spectacular viewing experience – except the LG Nano81 4K TV series while the LG 8K NanoCell TV comes with the Alpha 9 Gen 3 AI Processor 8K. This processor makes use of AI technology to deliver a real picture quality with an optimized 8K viewing experience.
Consequently, these TVs have support for all the different HDR formats such as Dolby Vision, Technicolor, HLG or HDR10. This way, the image output is stunning, with sharp detail and contrast regardless of the format.
The processor, coupled with LG's ThinQ machine learning capabilities and optimized images for every scene of HDR content adds realism to your entertainment. That means that even if you were watching in standard format or high-definition, it will be optimized for the TV's 4K or 8K resolution.
Google Assistant and Alexa
NanoCell TVs allow LG's ThinQ AI voice command so you can control the television with your voice. The built-in Google Assistant and Alexa, make life more convenient for navigating the web, streaming movies from Amazon Prime, Netflix, Apple TV, and others. You can also control smart lights, switches, and so much more.
Magic Remote
LG's NanoCell TVs operate the award-winning webOS meaning you easily have access to amazing content to watch. With the Magic Remote, all it takes is pointing it at the screen and selecting the item you want to watch or access. The cursor moves as you move the remote.
Wide Range
LG NanoCell TVs are available from different sizes including 55-inch, 65-inch, 75-inch, and 86-inch screens. They are equipped with the latest HDMI 2.1 inputs for ultra-high-definition videos at better frame rates and automatic low-latency that make games run smoother and better.
In a nutshell, LG's NanoCell TVs offer a great picture and sound. The viewing angles, the design, the connectivity, the navigation, and its machine learning capability are everything you could ever want for an all-encompassing viewing experience that transports you from your living room to the scene you are viewing!
About Post Author