Navigating The Great Resignation Sweeping The World
Employees are the driving force behind any company. A high employee turnover curtails the growth and development of a firm.…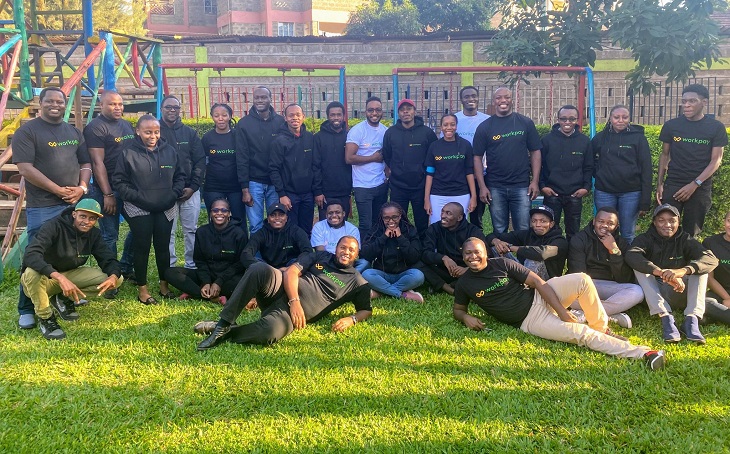 Employees are the driving force behind any company. A high employee turnover curtails the growth and development of a firm. A workforce brings diversity to a company, providing various unique perspectives, skills, and expertise.
Every employer must keep their employees satisfied to ensure their loyalty to the company. A company with a high employee turnover can never grow properly. One must offer something more than just money to keep your workforce content and entice potential candidates.
Kenya has a very vibrant workforce and a strong work culture that has seen most neighboring countries strive to tap into. Kenyans are among the most hardworking people. The best workforce lies in the Small and Medium Enterprises (SMEs).
Despite this fact, it is evident that organizations are still grappling with creating a strong high-performance culture that also fosters a positive working environment among employees.
Many firms are also trying to develop clear reward systems that enhance the performance and retention of top talent. Rarely do employees get rewarded outside their workspaces hence a need for a neutral reward system that recognizes employees outside their organizations is needed.
Creating a balance between having a motivated organizational workforce and still, one that is centered on performance delivery is key.
Every employer needs better results. No one hires someone and pays them for doing nothing. With the high unemployment rate in Kenya, some employers have ended up capitalizing on the desperation of employees to exploit them.
The best way to appreciate employees is to recognize them with an award. An award does not need to be in form of a monetary one. A simple "thank you" can be enough to uplift the spirits of your employees. And yet, people keep of leaving the workforce. Why?
The world has never been the same after the invasion of the Covid-19 pandemic. Millions of businesses shut down and millions of people lost their jobs. Despite the fact that it is fading away, many will take ages to recover from the shock of the global event.
One major thing that the pandemic brought into the world is that it shifted how work is done and conducted. Most businesses around the world realized the immense power of digitization, hence moving most of their operations to digitized platforms.
With digitization, many jobs that were done by people were taken over by machines and online platforms. Although many are calling it the new normal, there are those who think that it is a disastrous new normal that has made workplaces unbearable.
According to WorkPay, the world now has a phenomenon known as "The Great Resignation." This is a phenomenon that has swept across the globe since the pandemic hit. More people realize they have options when it comes to where and how they work.
At the same time, the great resignation refers to the higher-than-usual number of employees voluntarily leaving their jobs since late 2020 and early 2021, although resignation data show that this phenomenon actually began more than a decade earlier.
As more people voluntarily leave their jobs, it's becoming evident that the value of a job is beyond just the compensation; particularly now as the younger generation is entering the workforce.
Losing the workforce costs companies billions of dollars every year, and it's essential for employers to nurture and grow a vibrant workforce.
"Employers must consider this shift in values along with the changing landscape of the workplace as they strive for employee retention," says WorkPay.
In the past few months, shocking layoff news has been overshadowing a bright job market. Within weeks, mass layoffs primarily in tech, including at Twitter, Meta, Amazon, Salesforce, HP, Lyft, Doordash, and more, have flooded headlines.
More than 50,000 workers in tech lost their jobs in November, up from 12,600 in October. However, overall layoffs remain historically low. Throughout 2022, the monthly layoff rate has hovered around 1% of the workforce or around 1.4 million people. It's even lower than pre-pandemic numbers.
Economists and business experts say recent layoff headlines are neither widespread nor indicative of trends in the larger workforce, yet they're still getting talked about at high volume and great length, in part because they're taking place at household name companies that are covered a lot in the media.
While a period of upheaval such as the Great Resignation might feel like a challenge, it can also present great opportunities for organizations to attract and retain top talent.
"One such opportunity is the 2022 Employee of the Year Awards an initiative spearheaded by WorkPay. The employee of the Year Award (ETYA) is a WorkPay initiative launched in 2021 to celebrate employees across businesses and organizations in Kenya."
It is an annual event that brings together industry players from across different sectors to celebrate the efforts and contributions of employees to their organizations.
This year, ETYA returns with the theme "Navigating the Great Resignation: Retaining and Attracting Talent with a view of shining a spotlight on this phenomenon, dissecting this topic alongside HR experts and key industry stakeholders.
ETYA's goal is to create a platform for employers to recognize and celebrate the valuable contributions employees make throughout the year to businesses and organizations.
ETYA 2022 is the second of many award ceremonies geared towards recognizing and celebrating the people who are the foundation and backbone of the company and ensure its continuity, growth, performance, and ultimate success – the employees.
"We endeavor to look beyond the honors and accolades that people have accumulated over time and try to identify truly remarkable employees who have gone above and beyond their work in the year 2022," said WorkPay in a statement.
Note Below
The WorkPay software is an end-to-end HR management solution-based process that keeps track of payroll and payment processing, salary disbursement to banks and mobile wallets, and monitors employee timing. It provides a complete overhaul to the paper-based payroll system of accounting.
About Post Author