Unpacking Mixed-Use Developments: Is It The Now Or The Future?
Mixed-use properties combine commercial, residential, and even industrial spaces into one property. It is a combination of residential and non-residential…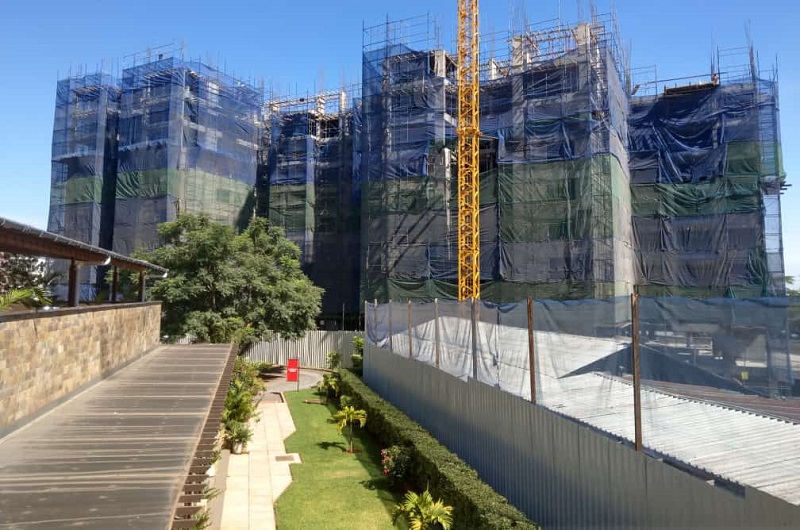 Kenya's real estate sector continues to evolve with each passing day. Kenyan homebuyers and those seeking to rent are increasingly seeking and adapting to the changing trends of homeownership that bring almost everything under one roof.
On Thursday, BuyRentKenya.com Kenya's leading property marketplace and Building in Kenya held a webinar that brought together experts in the real estate and building industry to unpack what lies within and without the mixed-use developments.
Across the country, whether in urban centers or newly thriving suburban areas, new construction or adaptive reuse, mixed-use development is steadily gaining ground as better and optional choices trend among residential homebuyers. This new drift, according to experts, is still in the preliminary stages and is set to redefine the future of homeownership in Kenya.
Mixed-use properties combine commercial, residential, and even industrial spaces into one property. It is a combination of residential and non-residential buildings planned and developed within a city, municipality, and/or state.
For investors, this means the combined benefits of both property types in one space and for home buyers, it means a combined residential space that gives a feel of a mini-empire sort of, with virtually everything within the same locality.
According to Mr. Jayesh Chavda, the Director of TRV Developers, mixed-use development has been with us for the longest time and runs from rural to urban areas. He says when it comes to mixed-use, people should not just think of a gated community but within the estates, they live as well.
"Any building that runs a business, such as a shop on the ground and residential units on top or at the back is mixed-use," he said. Jayesh says that mixed-use development in real estate in Kenya is the new way of making life easier for Kenyan homebuyers to maximize space, conserve energy, and support the growth of businesses within an estate.
As the world continues to take shape in the new norm, people are increasingly working from home or looking for workspaces that are within their locality. Most of the mixed-use developments coming up, for instance, have been able to integrate office spaces within the same community. They seem to have clicked residential, mall, and office space, marrying them within the same environment.
Wilson Mugambi who is the President of the Architectural Association of Kenya (AAK) says even as people rush to embrace mixed-use development, there is a need for proper planning to ensure that the much-needed social amenities are not overlooked.
At the same time, Esther Karegi from Laser Properties believes that affordability and quality should always be at the center of mixed-use saying that it is the only way to ensure that many people get to own homes.
Ranging from a single building to an entire neighborhood and built to be responsive to a specific environment, mixed-use residential projects aim to offer various benefits: improvements in home affordability, walkability between housing, workplaces, and other amenities, and stronger neighborhoods.
Common features that define such developments include and are not limited to spacious outdoor spaces such as plazas and corridors between buildings and sidewalks. Most of the mixed-use development projects have a well-enhanced infrastructure in terms of feeder roads within the locality.
They also come loaded with goods both for investors, tenants, and homebuyers. For instance, these properties are often close to other community amenities, making them highly desirable residential spaces.
This means that for an investor, one will always have people streaming their way in search of space lessening the overall risk often faced in the sector. This is so because the risk is spread in various "investments" within the same area with different revenue sources. On the other hand, tenants and home buyers get to enjoy a plethora of services that are within reach.
BuyRentKenya.com's CEO Elizabeth Costabir shared that the webinar is part of a series dubbed "winning during a pandemic" that seeks to provide thought leadership in the real estate sector.
Their next two webinars in line will address how investors can repurpose unoccupied spaces in malls or offices and how building green can contribute to solving the housing crisis in the future.
About Post Author