Michelle Ntalami: Even After Building A Forbes Brand, I'm Open To Learn From You
Looks like the "Queen of Shade" Minne Kariuki has been served! Since the Real Housewives Show aired, Minne embarked on…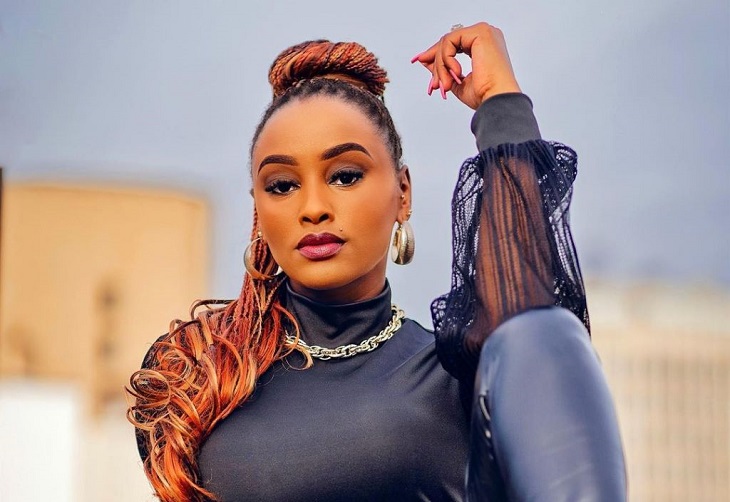 Looks like the "Queen of Shade" Minne Kariuki has been served! Since the Real Housewives Show aired, Minne embarked on what seemed to be a ruthless mission to attack Marini Naturals CEO, Michelle Ntalami.
The cast member went as far as printing mugs, T-shirts, and Merchandise and even featured on National TV sporting her merchandise to shade the Entrepreneur.
Michelle for the most part played it cool and remained silent. But it seems the CEO's boundaries have been crossed and her gloves are off.
"I kept silent, but lines were crossed. The back-to-back insults, aggrandizing the drama online, profiting off it with merchandising, and going as far as taking the attacks to National TV and Radio, coming for my bag and brand that I've worked so hard for, body-shaming other women online, hurling insults and profanity? Nah. Not me. You cross my boundaries, I remind you of yours.
By the nature of the show, the on-screen drama is great. But cast members are NOT meant to attack others online. Letting grown women tear each other down on social media is wrong. Allowing them to go on National Media to defame another is wrong. Attempting to demean one's brand that they've painstakingly built is wrong! Drama on the show should remain on the show. Not getting mean, messy, and personal in real life. That's a dirty game. I don't imagine any contract or company would support this." she said.
Michelle calls out the attacks in her most recent Instagram Post and asks Minne to desist from negatively mentioning her. She wittingly adds that despite building an international Forbes-recognized brand, she's open to learning something from the self-proclaimed 'hustler.' In an attempt to shade the Entrepreneur, Minne had on several occasions stated that Ntalami does not write 'Cheques' as she does.
One thing that Kenyans may not know though, is it turns out that as per their contract, Real Housewives Cast members are not meant to attack each other on social media. Could this be why Ntalami has blown the whistle on this?
About Post Author