Mercure Hotel Nairobi Turns To Trees To Keep Nairobi Green
Mercure Hotel Nairobi Upper Hill teamed up with the Ngong Road Forest Association to take part in a tree-planting initiative…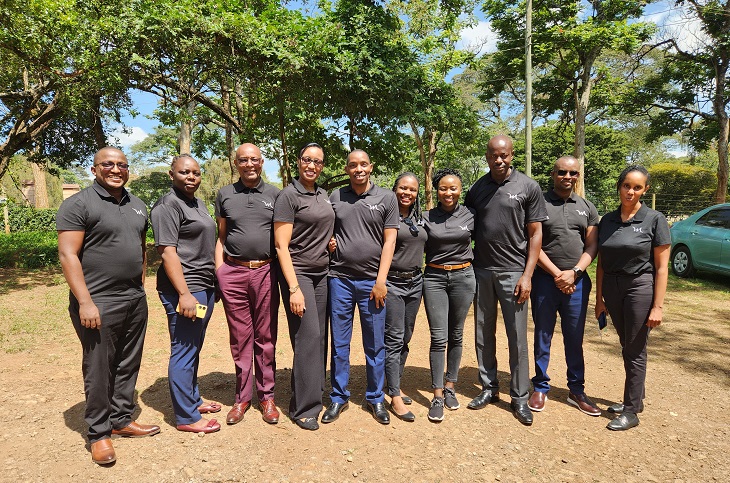 Mercure Hotel Nairobi Upper Hill teamed up with the Ngong Road Forest Association to take part in a tree-planting initiative at the Ngong Road Forest Sanctuary in Nairobi.
This initiative is aimed at conserving the environment while creating a sustainable tree-planting culture that will result in an increased forest cover around Nairobi.
Mercure Nairobi Kenya is partnering with the Ngong Road Forest Association which is contributing greatly to achieving the intended target of trees along Ngong Road and eventually the entire country.
The project works towards achieving the recommended tree cover that is being hampered partly by the growing deforestation in Nairobi as a result of the infrastructural and real estate developments in the city.
This CSR activity took part today to mark this year's World Environmental Day, the world's largest celebration of the environment. This year's theme focuses on solutions to plastic pollution under the campaign #BeatPlasticPollution. Mercure Hotel Nairobi Upper Hill through our Accor Sustainability Programme is committed to eliminating single-use plastics in the hotel and its surroundings.
Commenting on the plastic elimination sustainability program, the hotel's GM Mr. Gerard Motou said "To further these efforts, our hotel has eliminated all single-use plastic as part of the Accor Sustainability initiatives and care for the environment. In addition, we encourage our staff to reuse, recycle and reorient and diversify products including refillable bottles, dispensers, food packaging materials in order to reduce plastic pollution in our surroundings.
Kenya is endowed with a wide range of forest ecosystems ranging from montane rainforests, savannah woodlands; dry forests and coastal forests, and mangroves. The current forest cover of 6.99% of the land area of the country is still below the constitutional requirement of 10%. These forests have high species richness and endemism, which has made the country classified as mega-diverse. They rank high as the country's natural asset, due to their environmental, life-supporting functions.
About Post Author