Meet The Lady Who Quit Her Job To Start Selling Clay Products
"I reached a point where I felt I couldn't take instructions anymore, I wanted to always do things my way,…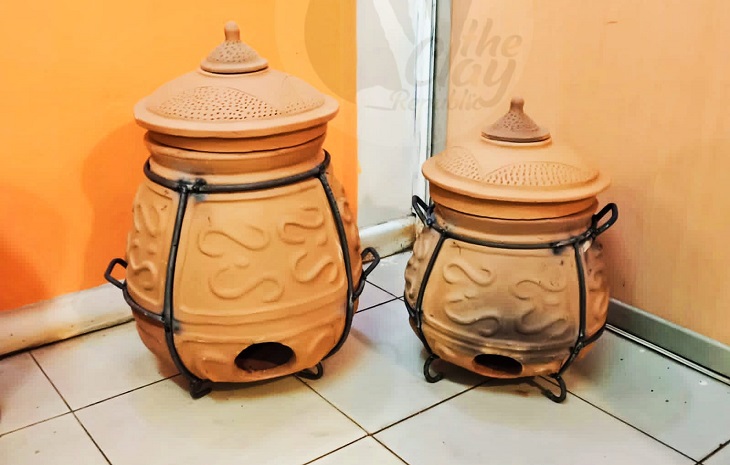 "I reached a point where I felt I couldn't take instructions anymore, I wanted to always do things my way, I needed that freedom to decide what must be done; nothing was challenging enough in all the jobs I held, I needed something that would crack my mind, that which would make me get those sleepless nights, not the usual routine.  I got it!"
Give us a brief description of your background-your name, age, where you were born and raised, siblings, educational background, marital status.
My name is Nyambura Ndung'u, aged 45, born and raised in Kirinyaga County in a family of 7, 4boys and 3girls, brought up in a humble background where we were groomed to work extremely hard from a young age.
My parents were in business – farming and transportation. I hold a degree in Marketing and lazily working on my thesis in MSc Marketing.
Have over 20years of sales, marketing, and administration experience with various firms; Buyline industries Ltd, Britam, and Cytonn. I am married and a mother of many kids.
Give us a brief description of the business and for how long it has been running.
We deal in pure clay products aimed at improving health as well as empowering our women and youth in the country by linking their products to the market locally and internationally.
Our product range: Water dispensers which trade under the brand names; Miara, Beleza and Waridi, they come in different sizes from 10ltrs to 40ltrs. Cooking pots, from traditional ones to modern ones which are multipurpose(cooking/serving), include, sufurias, fish pots, tagines, Shekla, pans (saucepans, frying pans), etc.
We have grills/ovens, jikos, movable fireplaces. All our products are made of pure clay. We custom-made products for hotels, institutions, other organizations, and homes which range from cutlery, bottles, etc. This is our 2nd year of operation, having started the firm in Sept 2020 in the middle of a pandemic.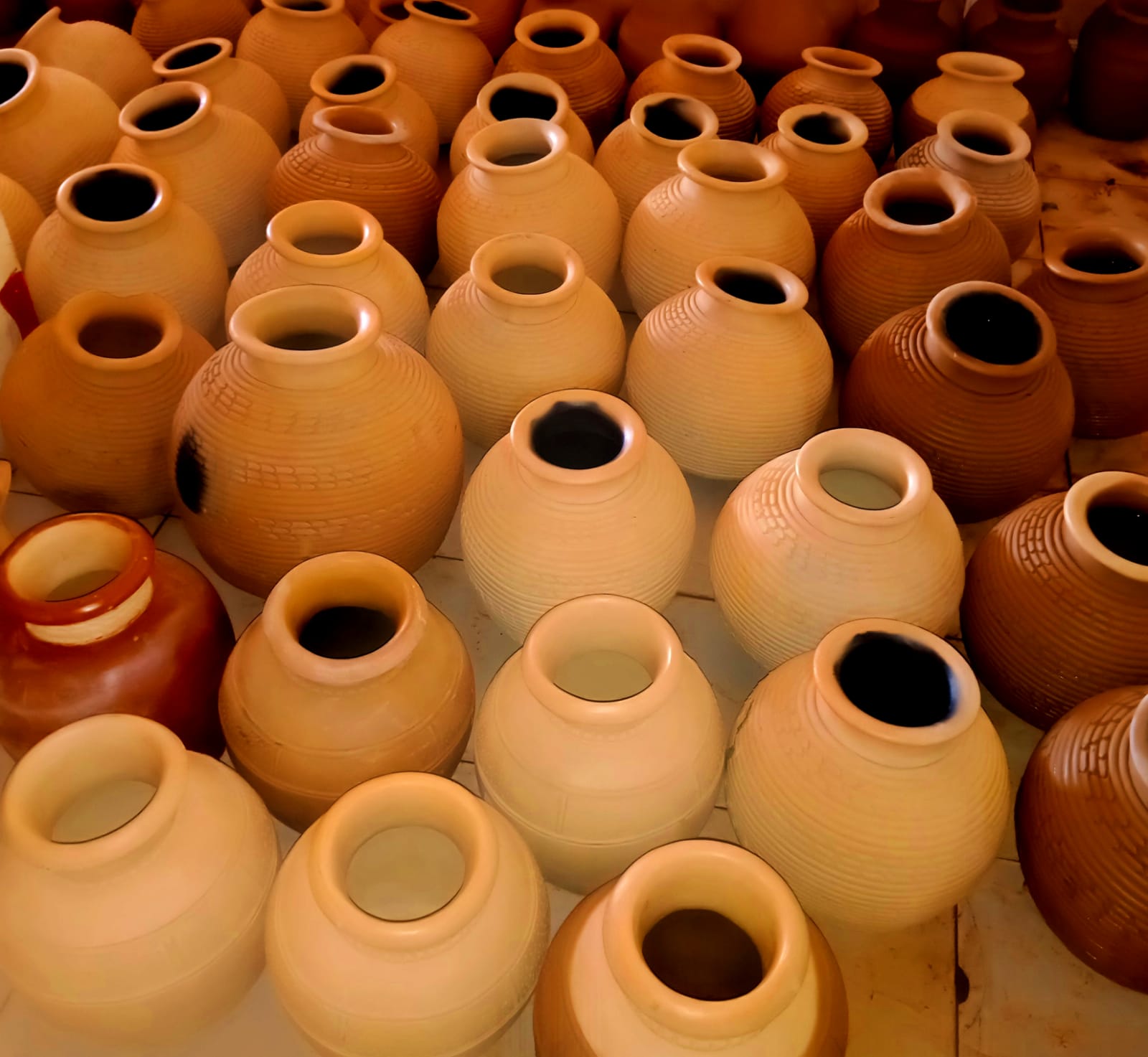 How did the idea of starting the business come about? Why pots?
Interesting story. We started out as three partners; incidentally, we all grew up with pots! When we got together, it was an easy conversation as we all understand the benefits of using clay pots for cooking and drinking water. The use of clay products has been eroded by modern pottery. We had these two things clear in our mind on why we needed to do pure clay pots:
Ensuring we bring healthy lifestyles to Kenyan homes – there is a lot of information we ignore on why clay pots would be the best for our food and drinking water. Our forefathers lived so long, they never used aluminum, they never used bottled water, they boiled everything using clay pots; they rarely fell sick! The little things they did in small ways made them live this long.
Empowerment of traditional potters in Western, Nyanza, and Central region to become independent and take care of their families. We're doing so by reviving traditional pottery and linking their products to markets locally and internationally. While doing this we are encouraging the potters to recruit the young generation into pottery for continuity. 972022
From there, We decided to do some research to see if it is a viable business we could venture into bearing in mind our mission of bringing back the health element in our drinking water and cooking. We requested one water pot and decorated it, posted it on the social media platforms and the feedback was great.
We agreed that it is what we wanted to do and we kicked off.  We ordered our first batch and by the time they got to Nairobi from Western, 60% were broken.
We didn't give up, we sold the remaining 40% to recover the initial investments. We did not, we made a loss, we decided we must nail transport, so we regrouped and we agreed on how to go about transportation, which has greatly improved, and now we can transport 95% of our pots without a dent.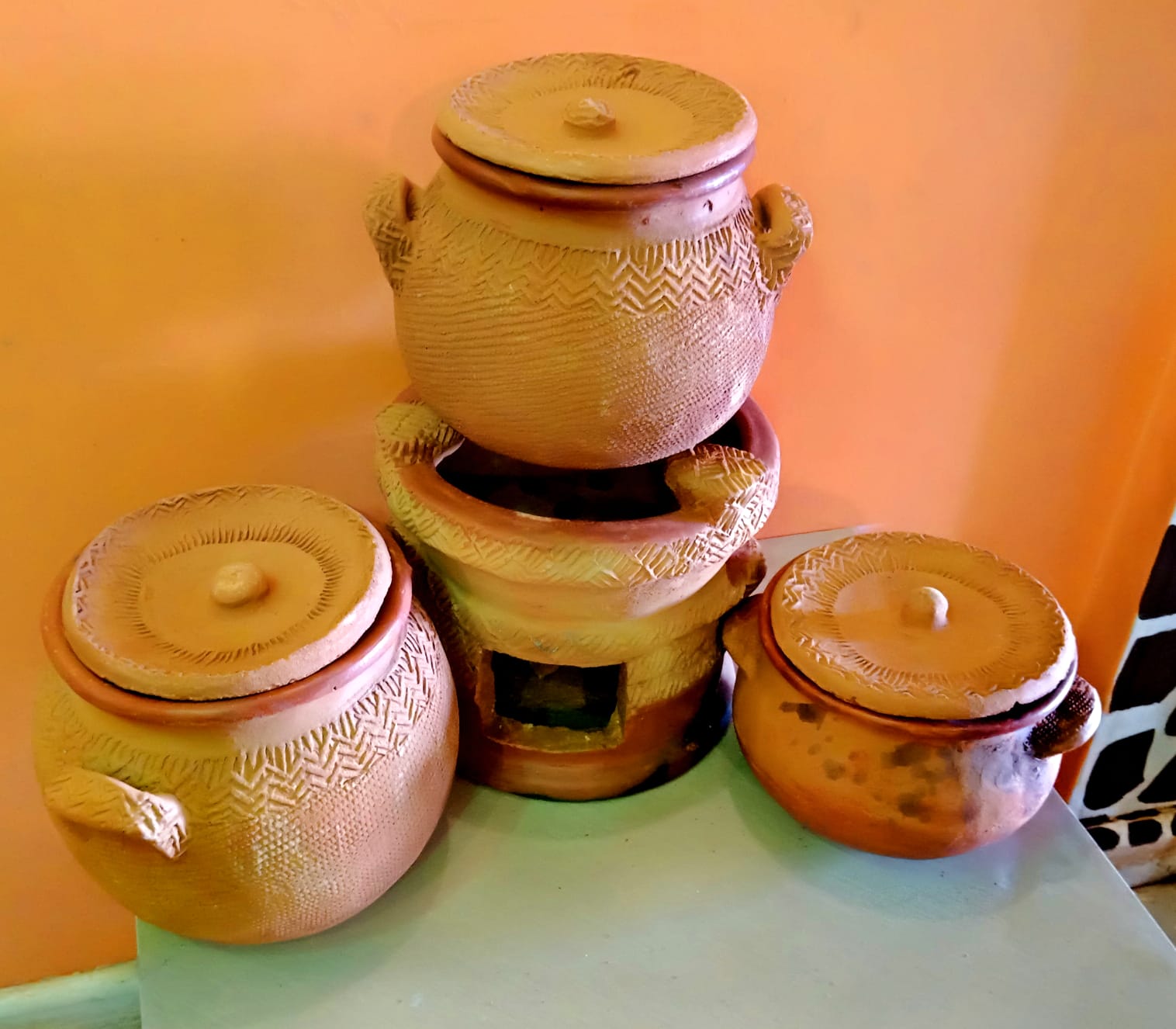 How has it been for you to run the business?
It has been a journey, took the first step, a lot of sacrifices, patience, tears, and a little laughter, but am happy with the progress. Running the business has been quite a learning for me, after being in the corporate world for over 20years, the experience gained has come in handy in shaping The Clay Republic.
Putting structures in place and ensuring everything runs smoothly from production, sales, finances, customer relationship among others has been one huge responsibility, thanks to UzaPoint, an app that is able to do most of these at a click of a button.
I have learned to celebrate the small wins, take learning from mistakes and rectify them. Patience and resilience are key virtues that one must have in business, some things won't move as fast as we would want. So many factors are involved in production such as the weather, the manpower, the design, the quality, etc. Pots take time to dry up and sometimes we have to wait for over 3-5weeks to have our stocks ready.
Balancing between family and the venture has been a bit rough, I find myself handling customer queries at night, sometimes I feel so guilty because the people I love most are a few inches away but we don't get quality time together. Finding time for myself, to be me, to feel me is difficult but with time I am learning to lock some few minutes each day just for myself.  We learn every day.
Who are your target clients?
Our target market is broad, the young and the old, the male and female, we have seen younger people purchasing our products, and most want to experience what our forefathers experienced with clay pots. With our diversified products, we have something for everyone.
The product range has saucepans, grills/ovens, Tandooris, Pizza makers, frying pans, cooking/serving pots, movable fireplaces, clay jikos both charcoal and wood, and our flagship product which is the clay water pots. We have seen schools also come on board for pure clay to use in CBC training.
What challenges have you gone through as an entrepreneur?
Time management is one of the biggest challenges I have, though, with time I have improved, I am delegating as much so that I create time for other pressing needs for the business.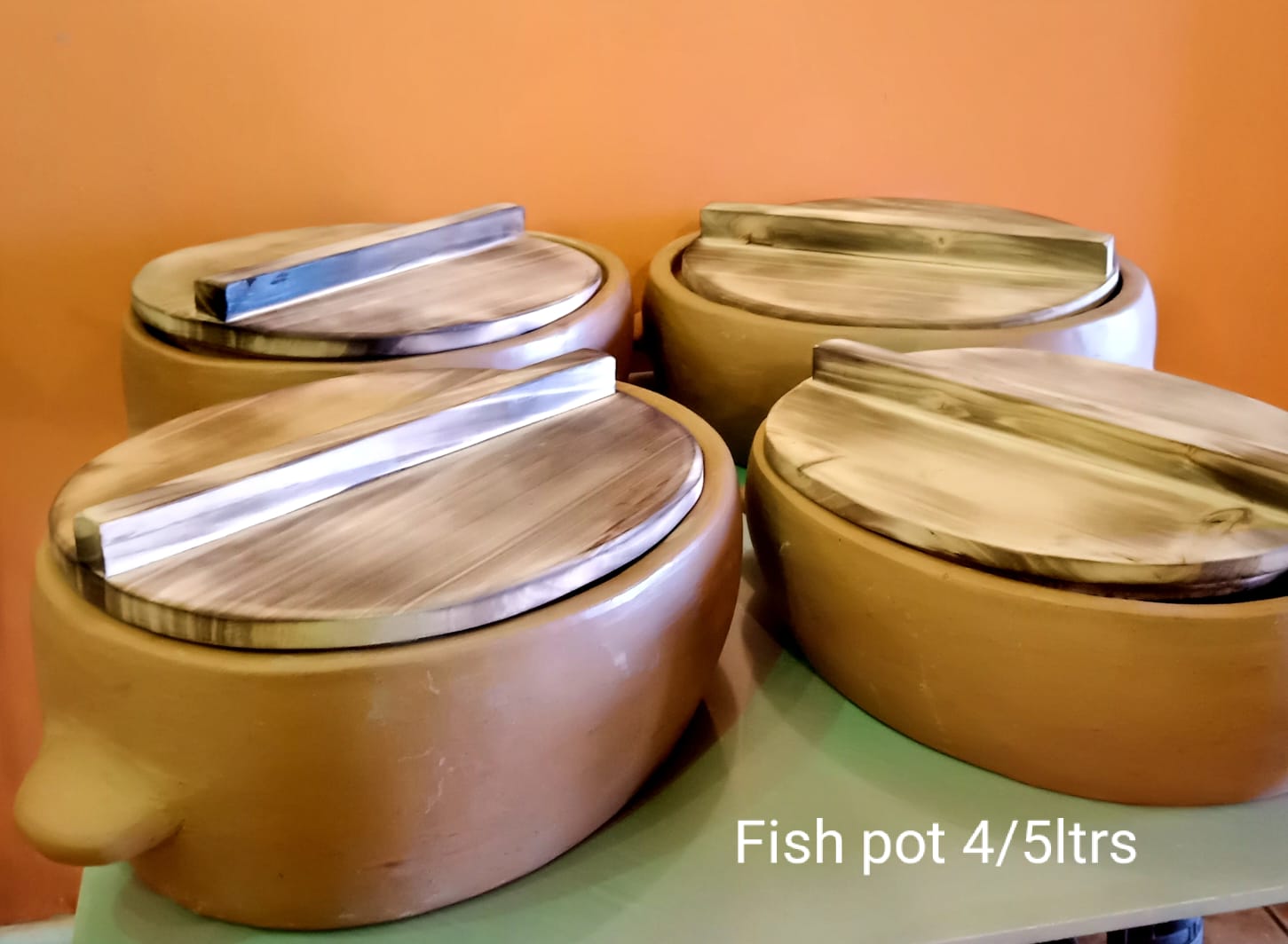 Getting enough stock to satisfy the market; these are handmade products that take close to a month to produce. We have no intention of tampering with the natural production process; hence it has taken us a while to figure out a steady flow, right now I would say we are inching close
Financing the project: production cycle is a month; therefore, this makes it a capital-intensive venture as you have to place new orders way before you clear your available stock.  We have managed through savings and sometimes borrowing small loans here and there from various banks.
Getting committed distributors to sell our products – this has been tough since most fear the fragility of the items. We have a few who are committed and are pushing the products really fast. We are aggressively looking for distributors to cover the entire country. Our focus right now is Nairobi, the Coast region, and North Eastern.
How do you handle your adversity and doubts?
Rule number one: I believe in the course! I trust our products! and I am obsessed with quality. Every client feedback is taken very seriously and handled with the urgency it deserves to ensure the client is satisfied.
I am my own cheerleader, I have a handful of friends whom I would give a call just to sit and have that hearty laugh, compare notes on how various SMEs are fairing, how we can improve individually and businesswise. The assurance from the few, helps one get energized to face any challenging situation. Daily motivation and affirmation have kept me going.
Where are you now?
I would say I am at the final stage of the struggles since I had taken this first year to learn as much on the dos and don'ts of the business. They say you only learn through experience. I am working towards delegating all matters operations to focus on the bigger picture. It is still a work in progress.
What is your tip or word of advice to other upcoming entrepreneurs?
JUST START! Learn as you go along.
Fail as many times but ensure you learn something. Be aggressive and stick to the cause you believe in (know your product – know your market).  JUST DO IT.
If you would have a magic stick, what are the things you would like to change especially when it comes to cultural products?
I would improve the design to make all cultural products more appealing to the eye without using harmful ingredients/chemicals; this is what we've done at The Clay Republic
I would also replace all plastic water containers with clay water dispensers and replace all cookware with clay cooking pots in all homes!
Website  www.clayrepublic.com
-facebook @theclayrepublic Twitter @theclayrep Instagram @theclayrep
About Post Author