Meet The 2020 Nokia 2.3 Now Running Android 10
If you are looking for a cheap smartphone with Android One, you will hardly be able to get past the…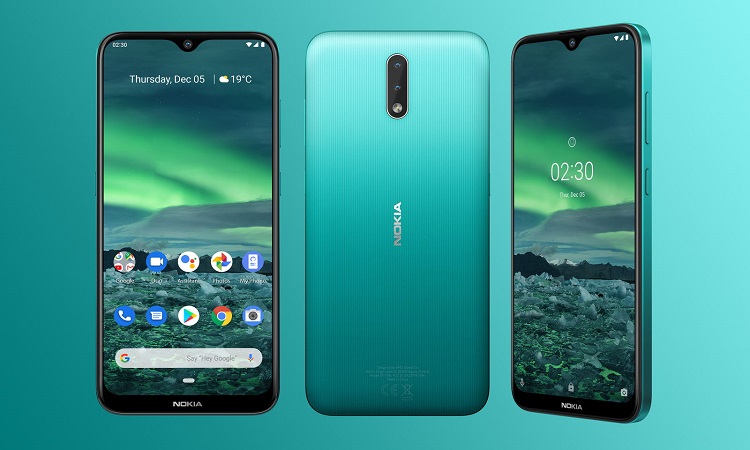 If you are looking for a cheap smartphone with Android One, you will hardly be able to get past the Nokia 2.3, equipped with Android One, and pledging the upcoming update to Android 10.
Display – Bright
The Nokia 2.3's 6.2 inch IPS panel works with the HD resolution. The brightness is comparatively high with the ambient light sensor activated, but you could control the brightness manually too.
Case, equipment and operation
The body of the Nokia 2.3 consists of a toughened plastic surface and is available in black, cyan, and sand shades. The card slide is slightly recessed into the housing and stands out visibly from the frame. It can accommodate two Nano-SIM cards as well as an additional microSD. The Micro-USB connector available at the bottom supports OTG. The wired audio output is via the jack plug, an optional headset serves the FM receiver as an antenna.
At the time of release, Android 9.0 Pie still ran on the Nokia 2.3, but within the framework of Android One, Nokia 2.3 is now running Android 10.
The communication modules are mainly the minium. The LTE bands are tuned to different regions and support all necessary frequency ranges.
Cameras – Solid dual camera
A total of three lenses are built into the Nokia 2.3. The front camera delivers decent pictures. The second lens of the two main cameras on the back only collects depth information. Photos are illuminated homogeneously. Videos are at best recorded at 1,080p (30 FPS) on both sides.
Performance, emissions and battery life
The Nokia 2.3 doesn't have any noteworthy surface heating problems as the MediaTek-SoC processor is supported by 2 GB RAM. The system performance is surprisingly smooth therefore.
The Nokia 2.3 achieves really good runtimes with its 4,000 mAh battery, which will easily last for a day and a half of intensive use. If you use your smartphone only moderately, you'll even have more than two days in it.
About Post Author