Meet A Young Intern Who Rose To Become A Managing Director
Those who have succeeded throughout history are not great believers in luck, and they always find out that the harder…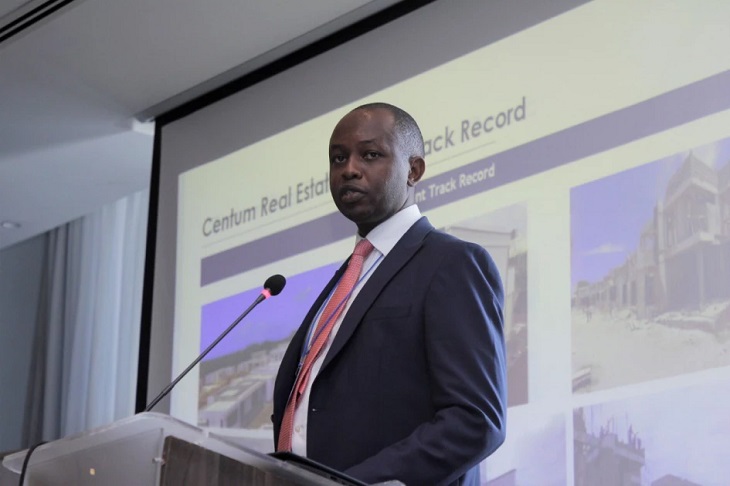 There are so many great quotes about hard work. Perhaps the most common of all is "Hard work pays." Someone once said that "a dream does not become reality through magic; it takes sweat, determination, and hard work."
Those who have succeeded throughout history are not great believers in luck, and they always find out that the harder they work, the more they have of it.
The truth is, doing the best at this moment puts you in the best place for the next moment and hard work will always beat talent if talent doesn't work hard.
Lou Holtz once said that "winners embrace hard work. They love the discipline of it, the trade-off they're making to win. Losers, on the other hand, see it as punishment. And that's the difference.
If there is one man who fits all the definitions of hard work and determination, then it should be Kenneth Mbae, the Managing Director of Centum Real Estate Limited.
He was appointed Managing Director by the giant company effective March 17, 2022. He took over from Samuel Kariuki, who resigned to pursue other interests. The announcement of Mbae did not come as a surprise but as a story of resilience and hard work.
Prior to this appointment, Mbae served as the Chief Operating Officer of Centum Re overseeing operations in Kenya and Uganda. He was the founding Managing Director of Vipingo Development, the largest Centum Re subsidiary, which he led from setting up and transforming into a business valued at over 20 billion shillings with over 9 billion shillings in sales and 5.3 billion shillings in cash collections.
Kenneth Mbae studied biochemistry at Kenyatta University, graduating in 2010. He then joined Centum the following year as an intern and it did not take long for him to realize that he had a thing for real estate. The company harnessed his talents and utilized them fully.
"You need to have the capability to deliver extraordinary results. And you need to demonstrate potential because Centum gives enormous responsibility to young and not-very-experienced colleagues the opportunity to make a difference, " said Mbae.
Before being the managing director of the Vipingo project, he was the deputy managing director for Centum's project called Athena Properties. This is the project that delivered Two Rivers Mall. Asked what drives him, the man smiled and said, "I know how to create one, two, three, or several billion from zero. That I know."
About Post Author