Police officers in Nakuru are pursuing murder suspect by the name Thomas Njuguna who is believed to have stabbed to death his 41-year-old wife over marital disputes before running into hiding.
Here is the picture of the guy!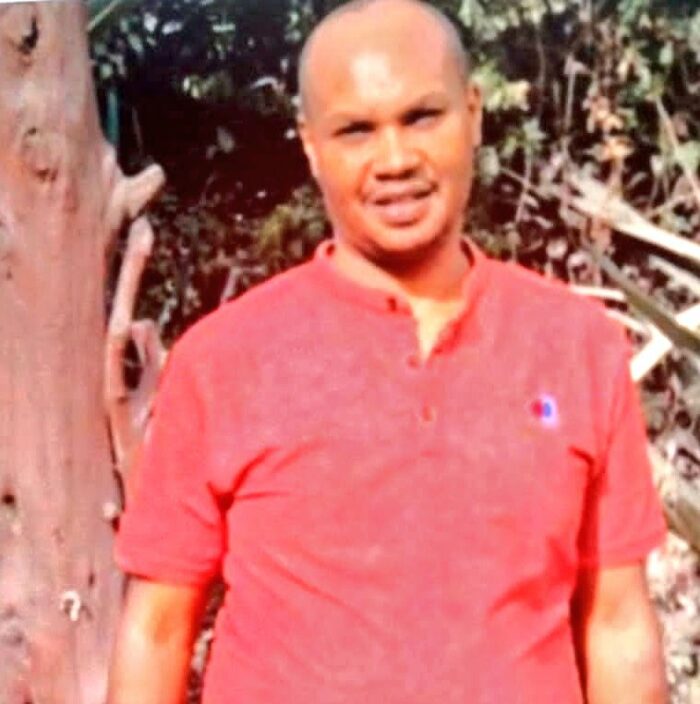 The lifeless body of Ms Winnie Chepkirui was found on 3rd March, 2023 soaked in a pool of blood in her kids' bedroom, with multiple stab wounds on her belly, chest and face.
The suspect is believed to have fled the scene immediately after the monstrous act, & efforts to arrest him are underway with the Rift Valley chief detective coordinating the manhunt.
Preliminary investigations points out to a dangerous suspect on the run who has been sending death threats to relatives who have stepped in to care for his kids.
"We appeal to anyone who may have information that could assist in tracking down the suspect to report at any police station," said the DCI through their Twitter Page.
Cases of couples killing each other over marital wrangles have been on the increase in Nakuru. This is a third case to be reported within a month. Authorities are calling on families to discuss their issues instead of resorting to violence.