Mamafua Laundromatic To Shift How People Do Laundry In Kenya
The unwritten rule within Nairobi and other parts of the country is that weekend is a general cleaning day. Saturdays…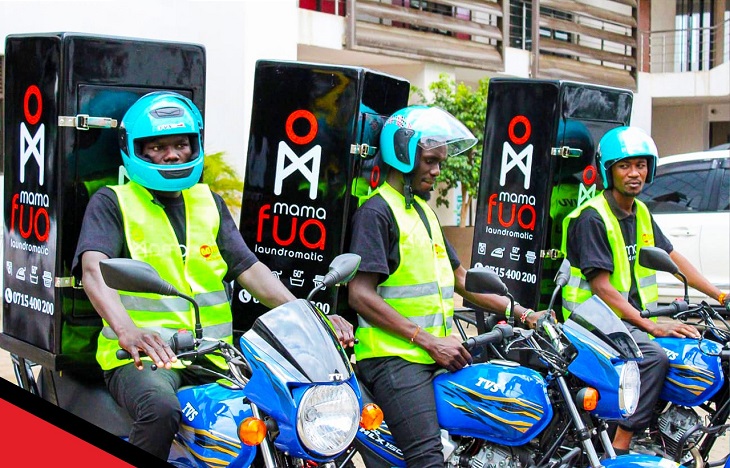 The unwritten rule within Nairobi and other parts of the country is that weekend is a general cleaning day. Saturdays or Sundays are days that laundry must be done whether the rain pours or the sun hits the ground with golden rays.
Moving across the city on either Saturdays or Sundays, one will not help but see balconies that are always beaming with various colors of clothing, dripping with water as mother nature strives to drain water out of them.
In most households, they have a house help or a dedicated lady whose major role apart from many others is to ensure that laundry is done over the weekend. Sometimes you feel sorry for them given the mountains of dirty laundry that they have to keep away.
They have to wake up in the wee hours of the morning to start demolishing a mountain of dirty clothes. It is always a tiring task that very few will look forward to.
Some households rely on those ladies who often move from house to house looking for jobs, including doing laundry. Some are good while some have ended up bringing muggers and thieves into the house who steal valuable items.
But times are changing fast. Doing laundry is evolving at a faster rate than ever before. Technology is sweeping across the world and Kenya, especially Nairobi has not been left behind. Doing laundry has gone digital and more affordable than ever before with thousands going for it.
Currently, people in major urban centers such as Nairobi are able to take their clothes to a laundromat across the street and have them washed, dried, and ironed within a very short time as compared to "traditional means." It is no longer reserved for "wale wameomoka" alone. Everyone can access it.
Before, taking clothes to a laundromat was seen as for the "people with heavy pockets and lots of cash." But not anymore. For now, anyone can have their clothes cleaned at a laundromat like everybody else.
It is on this premise that Mamafua Laundromatic, located on Freedom Heights Mall, second floor, off Lang'ata Road, was launched in Kenya, and is set to give a new feel and perspective on how people do laundry within and without the city.
The beauty of Mamafua Laundromatic is that customers don't go to them; they go to customers. That is, a customer who needs his/her laundry done makes a call or books via their easy-to-navigate WEBSITE, then the fabric is picked, taken to the Laundromatic, cleaned, dried, ironed, and returned promptly.
Mamafua Laundromatic is a fast, affordable, and incredibly convenient wash n' fold Laundry that offers customers a unique experience. The good thing about Mamafua Laundromatic is that no matter how big or small your order is, they will have everything washed and folded and sent back to you within 24 hours or less.
You do not have to break your bank to have your laundry done because Mamafua is within your budget with some of the services including dropping and picking, Drying, ironing, bulk cleaning, washing, washing, drying and folding, washing, drying, and ironing and stain removal.
Mamafua Laundromatic washes n' Fold Laundry Service is perfect for busy professionals, on-the-go families, or just anyone who doesn't have the time to do their laundry. They will separate your items, wash and dry them all, fold them, and deliver them without you lifting a finger.
About Post Author