Mama Lucy Hospital To Be Closed After Senators' Fury
Kenyan Senators have called on the temporary closure of Mama Lucy Hospital until things are "streamlined and put in order"…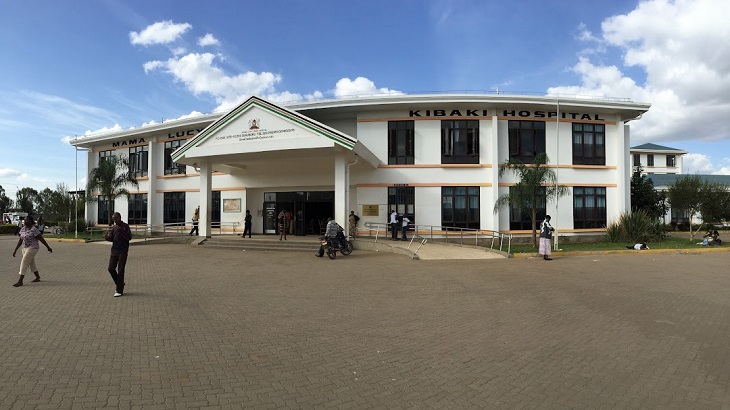 Kenyan Senators have called on the temporary closure of Mama Lucy Hospital until things are "streamlined and put in order" following numerous reports of negligence at the facility that have led to the death of patients with no action taken against the management.
There have been sad tales of patients who walk into the hospital for a minor checkup but leave in a casket due to the massive negligence among medics at the facility. Pregnant mothers are more likely to die at Mama Lucy than at any other hospital.
The Senators met with Robert Omondi, the man whose wife walked into Mama Lucy Hospital to deliver Twins. She walked in healthy but due to negligence, she was brought out dead after delivering. So far, no medic has been held liable.
"Move with speed to get to the bottom of this matter and assure residents of Nairobi that your administration will put an end to these sorts of things at all our facilities. Very very heartbreaking," said Edwin Sifuna, Senator for Nairobi County.
During the session, it emerged that doctors attached to Mama Lucy Hospital are never on duty leaving junior medics to run the facility and sometimes perform critical operations. It also emerged that senior management is never at work. Is this a hospital or a shell?
Nairobi Governor Johnson Sakaja conducted an impromptu visit to the hospital, after the death of a woman who had delivered twins at the facility, and he did not find anybody on duty that day. Of course, the good smiling Governor gave a press statement and left. But the facility continues to stink.
Will the call of the Senators be adhered to? After the facility is shut down "briefly", what will happen? Will anybody be held accountable for the lives that have been lost at the facility?
About Post Author