Maisha Microfinance Bank Re-Launches Fixed Deposit Product With The Highest Return At 11.25%
As the discussion as to whether Kenya is doing well in terms of the savings culture or not continues, Maisha…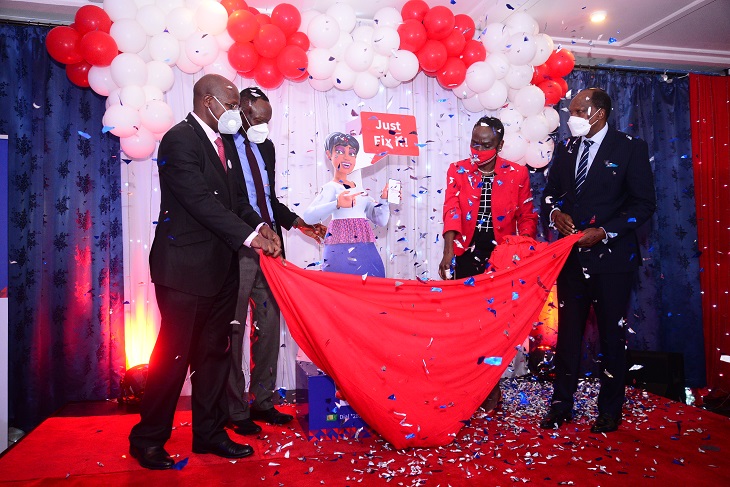 As the discussion as to whether Kenya is doing well in terms of the savings culture or not continues, Maisha Microfinance Bank has re-launched a mobile-based fixed deposit bank account that will see Kenyans save and earn interest on their savings.
Dubbed M-Fanisi, the mobile-based fixed deposit bank account, will see Kenyans earn up to 11.25 percent per annum in interest if they save up to a maximum tenure of 12 months. This compares favorably against the current 6 to 9 percent per annum offered in the market for conventional fixed deposit account holders. As it stands, the 11.25 percent interest on savings will now be the highest in the market.
"With M-Fanisi fixed deposit product, Kenyans who hold MPesa or Airtel Money wallets can open a fixed deposit bank account with as little as 500 shillings from the convenience of their phones by either dialing *281# or downloading the M-Fanisi app from the play store," said Maisha Microfinance Bank Chief Executive Officer Ireneus Gichana.
The M-Fanisi product lands in Kenya when a report by New America Foundation said the Kenyans saving culture of society is poor because of the low saving rate which is about 5% among other factors.
The report says the saving culture might, however, rise due to the rise of mobile money in Kenya that has become the interest of financial inclusion experts, the excitement of mobile network operators, and an opportunity for financial institutions to rethink their products and services.
"Over the past few years, we have witnessed excessive promotion or overemphasis on borrowing as if this is the only component of financial inclusion. Savings is an equally important aspect that needs to be accorded adequate and equal airtime or emphasis if we have to promote wealth creation amongst Kenyans. Short of this, we end up with over-indebtedness among Kenyans, which is not a good indicator of economic growth", said Mr. Gichana
According to the FinAccess Household Survey 2021 report launched by the Central Bank in collaboration with Kenya National Bureau of Statistics (KNBS) and Financial Sector Deepening Trust (FSD Kenya), the uptake of credit rose much faster between 2016 and 2021 compared to the savings rate and thus it would be necessary for the credit providers to upscale the savings mobilization efforts to match the pace of credit uptake.
Further, according to the CBK Bank Supervision Annual Report 2021, customer deposits mobilized by microfinance banks increased by 2 percent from Ksh.49.4 billion in 2020 to Ksh.50.4 billion in 2021. Apart from existing branch networks, the growth in deposits was attributable to alternative business channels such as digital platforms.
The CBK Bank Supervision report also states that total customer deposits mobilized by commercial banks increased by 12.2 percent to Ksh.4.6 trillion in December 2021, from Ksh.4.1 trillion in December 2020. The growth was supported by the mobilization of deposits through digital platforms.
"One of the best ways to safeguard one's investment from unprecedented and volatile market movement is by investing in a fixed deposit account. Following the unprecedented Covid-19 Pandemic that swept the globe over the past eighteen months necessitating people to work from home, mobile and other technology-based innovations have grown in popularity in Kenya. The bank's unique mobile-based fixed deposit account is one such.", said Maisha Microfinance Bank Chief Executive Officer Ireneus Gichana.
About Post Author