Maandamano Might Be Resuming Sooner Than Kenyans Expected
When President William Ruto spoke and called on the opposition to end Maandamano (demonstrations) that had paralyzed the country and…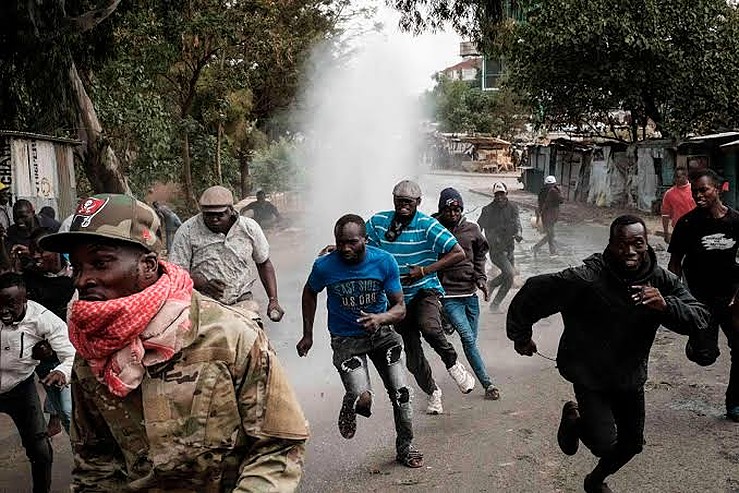 When President William Ruto spoke and called on the opposition to end Maandamano (demonstrations) that had paralyzed the country and the economy, people knew that at least, the light at the end of the tunnel had been seen and normalcy would resume.
And when Former Prime Minister Raila Odinga spoke, suspending the said Maandamano to give dialogue a chance, hope was eminent. Businesses resumed and people went back to work. Kids went back to school without the fear of tear gas.
But since the two leaders made their pronouncements, nothing tangible has happened. Each side is breathing fire while issuing demands that literally cannot be met. Deputy President Rigathi Gachagua has already said that if William Ruto will shake Raila Odinga's hand, he will "not be there."
Raila Odinga, on the other hand, has said that he is not interested in shaking the hand of Rigathi Gachagua. Raila Wants the dialogue to be outside parliament, the same as what happened during the National Accord led by Kofi Annan. William Ruto wants the whole process to be confined within parliament.
Nairobi Senator Edwin Sifuna has said that Maandamano might resume as soon as Tuesday. He says if by Monday the cost of Unga will not have gone down, then the Azimio team will have nothing but to go back to the streets to push the government further.
In their PG meeting, Azimio has outlined their demands to Kenya Kwanza, demands that seemingly will be rejected by all means by the other side. Below are their demands: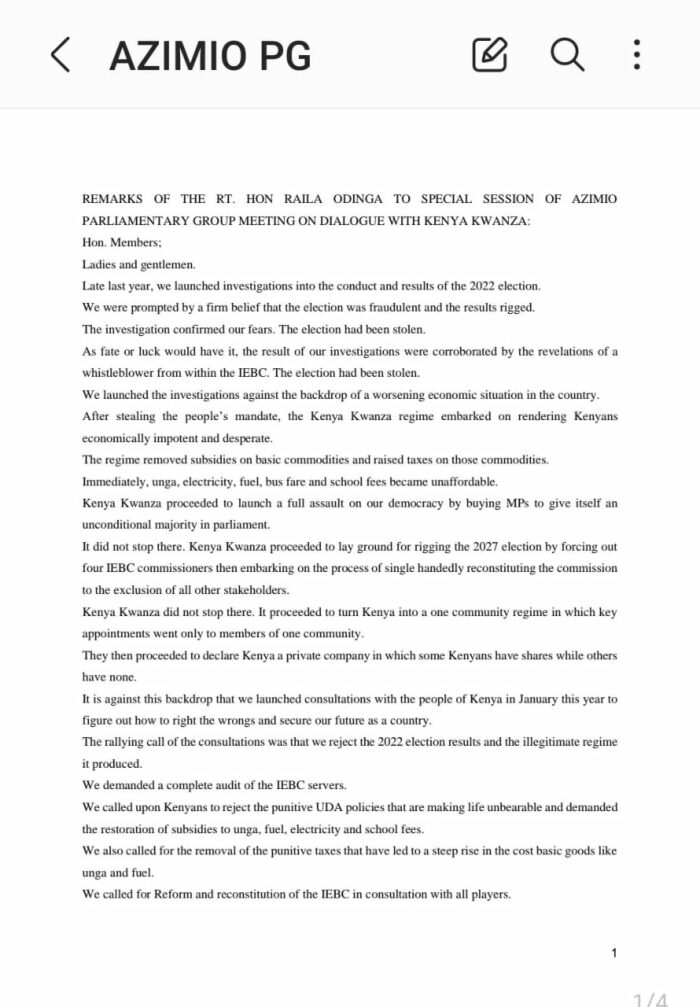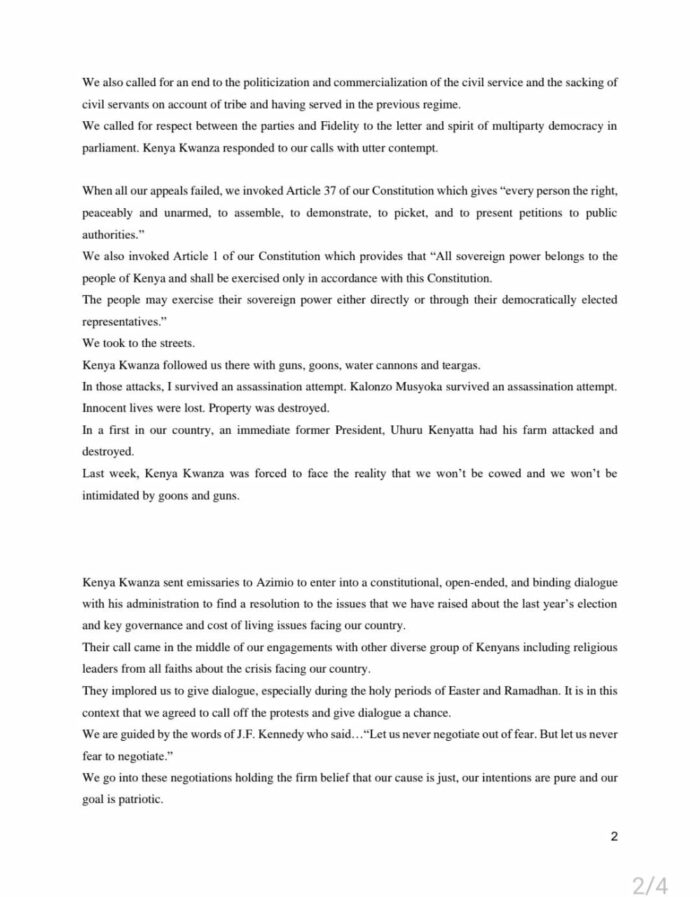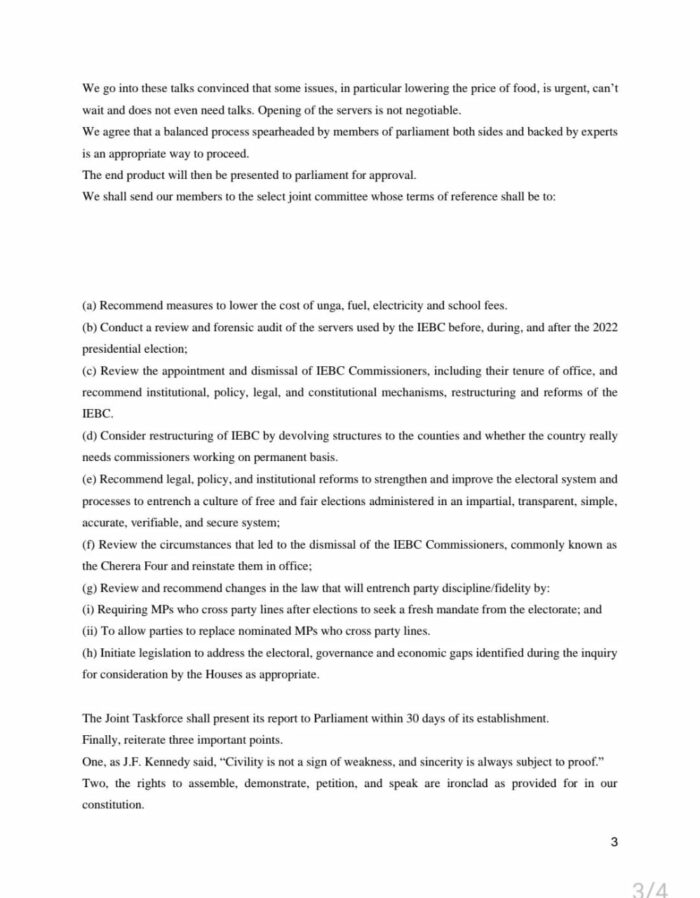 Now, looking at the demands from Azimio to Kenya Kwanza, it is obvious that Maandamano is far from being over. Raila Odinga had announced demonstrations every Monday and Thursday each week. The economies of both Nairobi and Kisumu had come to a standstill. Will sense prevail?
About Post Author