Logistics Company Embarks On Planting 1 Million Trees
Ponty Pridd Holdings has launched a new tree-planting initiative in Kenya. The initiative aims to help combat climate change, protect…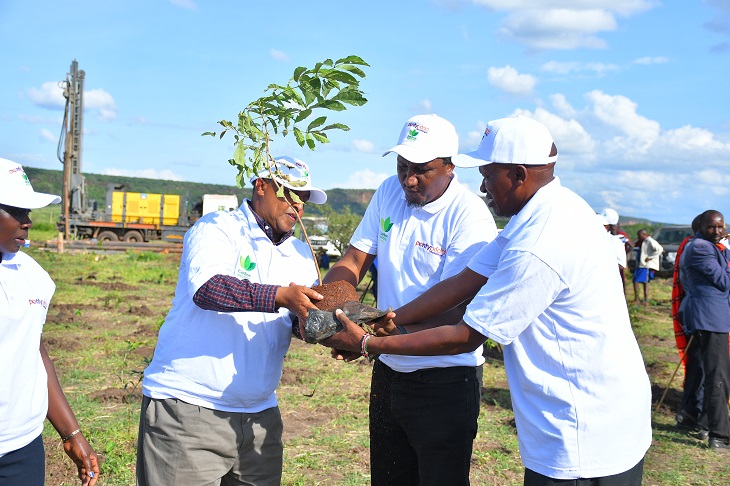 Ponty Pridd Holdings has launched a new tree-planting initiative in Kenya. The initiative aims to help combat climate change, protect biodiversity, and support local communities.
The project is in line with the company's commitment to environmental sustainability and its efforts to reduce the carbon footprint of its operations. As part of the initiative, Ponty Pridd Holdings will plant a variety of tree species in several locations in Kajiado County.
The project's first phase, which is already underway, will focus on planting trees in areas that have been affected by deforestation, such as degraded forests, riverbanks, and farmlands. The company will work closely with local communities to ensure that the trees are planted in the right places and that they are well cared for after planting.
"We are delighted to launch this tree planting initiative in Kenya. It is a significant step towards achieving our environmental sustainability goals and creating a more sustainable future for all," said Anthony Wainaina, Managing Director of Ponty Pridd Holdings.
Through this project, Ponty Pridd Holdings aims to plant one million trees by 2025 and become a carbon-neutral organization. Making it one of the first carbon-neutral logistics companies in Africa. The company has partnered with local NGOs and community-based organizations to ensure the initiative's success.
The project will have several benefits, including providing a source of livelihood for local communities through sustainable agroforestry practices. It will also help to prevent soil erosion and improve water quality in the areas where the trees are planted. Additionally, the project will contribute to the restoration of degraded ecosystems and help to mitigate climate change by sequestering carbon from the atmosphere.
The initiative aligns with the Kenyan government's commitment to planting 2 billion trees by 2022, as part of the country's efforts to mitigate the effects of climate change. By partnering with local organizations and communities, Ponty Pridd Holdings aims to contribute to the country's reforestation efforts and support the government's environmental sustainability goals.
Ponty Pridd Holdings is committed to continuing its efforts to protect the environment and promote sustainable practices. The company encourages other organizations and individuals to join in its mission to create a more sustainable future for all.
About Post Author