List Of Expensive Properties And Companies Owned By Raila Odinga
Raila Odinga, the former Prime Minister of the Republic of Kenya loves living large. He is a Luo and Luos…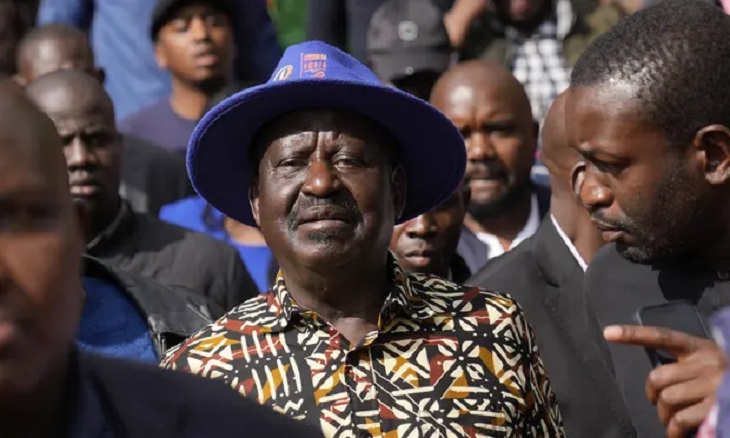 Raila Odinga, the former Prime Minister of the Republic of Kenya loves living large. He is a Luo and Luos love lives and Raila Odinga has never hidden from living that life. Odinga, considered the enigma of Kenya's politics owns a series of expensive properties within and without Kenya.
Here are some of the things he owns:
Three choppers: Raila Odinga is said to be a proud owner of three choppers. He uses the choppers in his day-to-day activities, especially during political meetings. The choppers often become busy during the campaign period but also use them when he doesn't want to use the car.
Riat home: Raila Odinga has a palace on Riat Hills in Kisumu County. The palace of a home is said to have cost him a whopping 1 billion shillings only. Those who have visited the home say it beats any other home in Kenya with everything that one needs.
Karen Home: Raila stays in Caren. He has a multimillion home where he sometimes hosts political meetings with top political figures within and without the country.
Runda Home: The former Prime Minister has another home in Runda. He rarely stays there but it has everything that one needs in life.
Mombasa Holiday Home: the man has a whole holiday home in Mombasa. It hosts tourists from all over the world including politicians. Sometimes, when in Mombasa, he spends time at the property.
Raila Odinga owns large tracks of land, cars, and other expensive things that every rich politician in Kenya has.
Now, let us look at some of the companies that Raila Odinga owns:
East African Spectre: This company manufactures steel products including gas cylinders. The company is one of the largest suppliers of gas cylinders in Kenya.
Spectre International Ltd: This company, although riddled in depts and controversy, it deals with oils and molasses. It is associated with the collapse of Mumias Sugar Company although nothing has ever been proved.
Pan African Petroleum Company: As the name suggests, the company deals with petroleum products with a turnover of over 800 million shillings.
About Post Author