LG Rolls Out Crazy Easter Offers On Washing Machines
The Easter holiday is coming up fast. Kenyans are looking forward to it for three obvious reasons; those who work…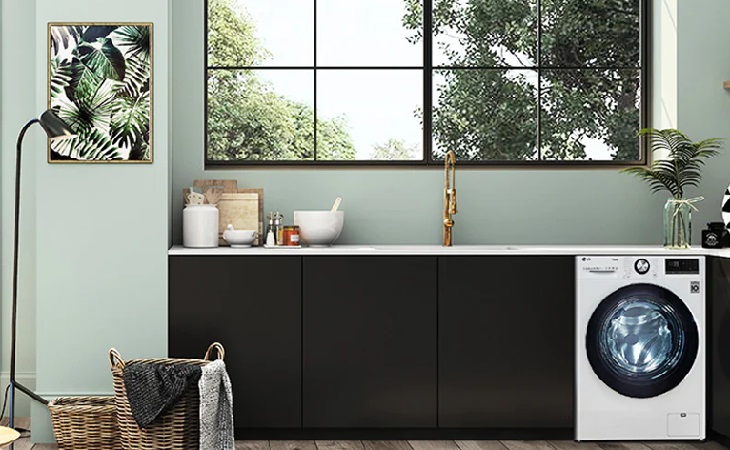 The Easter holiday is coming up fast. Kenyans are looking forward to it for three obvious reasons; those who work will have a long weekend, running from Friday to Monday; those planning to travel upcountry will have at least four days from work to do so; offers on products and services by various outlets.
Easter is one of the widely celebrated days among the Kenyan faithful. Those of the Christian faith get an opportunity to interact and share core values of what Easter is all about. Others who do not belong to any faith get an opportunity to interact with family and friends, grab a drink, and nyama choma here and there.
For Kenyan shoppers, Easter is some sort of Christmas that comes early; once a year. This is the time that they get huge discounts on various products and services, especially electronics. Many, therefore, put aside their budgets anticipating this season.
The majority of things that people buy during this Easter season at huge discounts include television sets, fridges, washing machines, iron boxes, water dispensers, and cameras, among other home appliances. Therefore, as the 15th, Friday, April 2022 draws near, many product and service providers are striving to give their customers the best.
What is LG Electronics offering?
Talking of crazy discounts, LG Electronics seems as though has decided to redefine this Easter. The giant electronics company is offering one of the kind discounts on washing machines. If you have been thinking of upgrading from your usual mama fua to using a state-of-the-art washing machine, then this is the time to visit LG Electronics shops across the country.
Can you imagine these guys are offering a 55,000 shillings discount on a 15/8-kilogram washer/dryer? The washer was going for 243,995 shillings but during this Easter, one will have it at 188,995 shillings. What is more, one will be saving a whole 24,500 shillings if he/she purchases the 10.5-kilogram Front Load Washer. The washer was initially going for 126,495 shillings and during this Easter, it is going for 102,495 shillings.
At the same time, the 10.5/7-kilogram washer/dryer that was initially going for 165,995 shillings will now go for 136,995 shillings hence saving 29,000 shillings. The 9-kilogram Front Load Washer will be going for 91,495 shillings this Easter, down from 112,995 shillings hence saving 21,500 shillings. At the same time, the 8-kilogram Front Load Washer will be going for 82,495 shillings down from 98,995 shillings hence a discount of 16,500 shillings.
Why LG Washing Machines?
Featuring cutting-edge washing machine technology, a choice of attractive colors, as well as sleek, modern designs – LG washing machines help make your clothes look at their best, each time you wash them.
They are designed to last for longer and to give your laundry the best of results at the end of every task. At the same time, with the high cost of energy, LG washing machines are energy conserving.
Having a washing machine is always a plus. But nothing beats having a washing machine that uses artificial intelligence, cares about your fabric, uses less energy, washes within the shortest time possible, and is durable and this is what LG washing machines do.
Visit LG Electronics outlets across the country and walk out different.
About Post Author