Here Is The True Definition of Home Entertainment with Real Pictures
Years ago, buying a TV was so simple. There were few specifications and standards to consider, unlike today. The experience…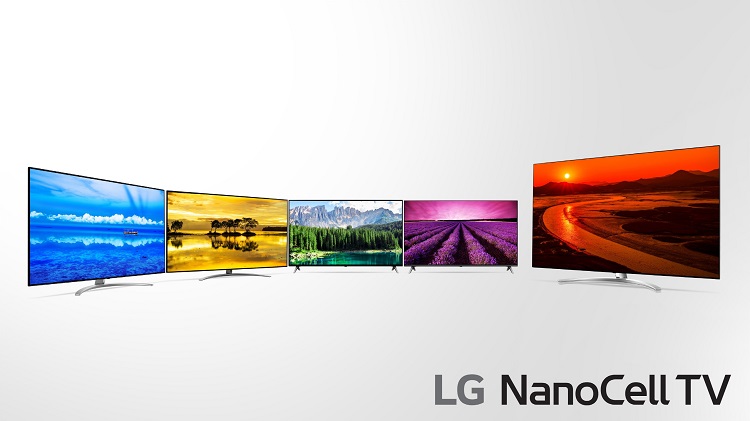 Years ago, buying a TV was so simple. There were few specifications and standards to consider, unlike today. The experience has suddenly changed and although the task is daunting, it is a blessing in disguise because we now have 8K, 4K, HDR, OLED, and QLED TVs among others.
The screen sizes have also changed. One does not necessarily need to squint their eyes to figure out characters in a movie thanks to large TV screens with unbelievably smart and crisp images. Have we mentioned about smart TV capabilities? Yes, there is that too!
It is a battle for home entertainment and the consumer electronics world. For instance, in 2012, the first 4K TVs were introduced, and before long, 4K content was available. Even though 4K content is still scarce, some of the biggest names in TVs such as LG, Samsung, and Sony continue to innovate. They now make 8K sets.
The introduction of 8K TVs just upgraded the watching experience for movie and gaming enthusiasts. Initially, people thought that the battle between LCD and OLED screens ended with OLED taking the lead. They could not be more wrong. LCD technology has a lot to offer regarding picture quality and sleekness in design. LG's NanoCell brands are the epitome of premium TV watching experience.
LG rolled out some of the best TVs in 2020 with NanoCell technology and machine learning capabilities. Right at the top of the list is the 8K Nano97 and Nano95 Series – with 75-inch and 65-inch TV sets – which is gradually invading the LG OLED TV territory.
LG 75-Inch NanoCell 8K TV
Among the wide selection of the 2020 NanoCell TV offers is the 75-inch 8K variant. It is a coveted TV model designed to meet the needs of all consumers thanks to its α (Alpha) 9 Gen 3 AI Processor 8K and Full Array Local Dimming (FALD) features.
Picture Quality
This high-end LG Nano97 and 95 TV boasts an 8K picture, with an LCD screen whose backlight has been enhanced Full Array Dimming Pro technology that intensifies dimming zone control for sharper contrast and deeper blacks.
The brand's NanoCell 8K can transform 2K or 4K content into the most life-like 8K picture by enhancing detail and definition. This way, you get to enjoy clearer text and images with reduced noise and enhanced sharpness.
Even better, you experience true colors that make all the scenes you are watching real based on the vivid Pure Colors with an intense contrast that the NanoCell technology offers. Besides, it delivers optimized visual and sound for a spectacular, more lifelike experience.
Processor
The 75-inch NanoCell variant in the Nano 90 series is available in two models the 75SM9970PUA and the 75NANO99UNA. Both models feature built-in microphones with machine learning capabilities that guarantee the utmost clarity and cinematic sound experience.
The 75SM9970PUA model is outfitted with LG's Alpha 9 Gen 2 4K processor, while the higher version, the 75NANO99UNA model comes with the Alpha 9 Gen 3 processor whose deep learning algorithms, analyzes the on-screen content to deliver content as its most immersive. All adjustments are automatic, enhanced for the ultimate picture and sound, to make every viewing a spectacular one.
Other Features
LG's Nano90 75-inch TVs come equipped with myriad other features including ThinQ AI, Dolby Vision IQ and Dolby Atmos, and FILMMAKER MODE. Coupled with the wide array of entertainment options such as Netflix, Apple, Amazon Prime among others, you can dive into a world of entertainment and stream or watch everything from the latest movies, TV shows, and documentaries, to live sports and more.
Better yet, the series allows you to transform your TV into a central hub with the intelligent ThinQ AI. With natural voice recognition, LG ThinQ allows you to command and control your Home IoT ecosystem, simply with your voice, no remote needed.
With pure colors, a large screen size, picture optimization, wide viewing angles of up to 178 degrees, an AI that learns from you, and a ton of entertainment options, LG's NanoCell TV does not compromise when it comes to letting you enjoy the true home cinema. Now all you can do is sit back, relax, and enjoy content from around the world in ultra-high-definition.
About Post Author