LG Cuts Prices By 21% On Home Appliances Ahead Of Easter
LG Electronics East Africa has announced price cuts of its home appliances by up to 21 percent ahead of the…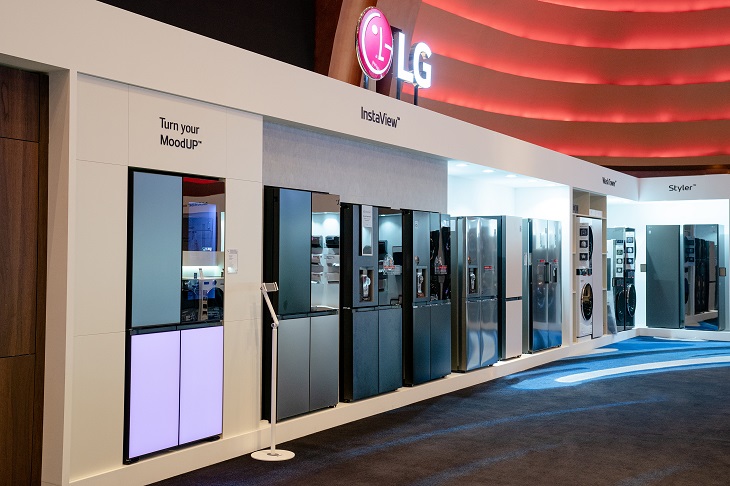 LG Electronics East Africa has announced price cuts of its home appliances by up to 21 percent ahead of the Easter season.
This means customers will be able to save between 7,000 shillings and 50,000 shillings on select refrigerators and washing machines. The highest save is 20,000 shillings (21 percent) on an 8KG Front load washing machine.
The price cuts, applicable on refrigerators and washing machines will apply between 27th  March 2023 to 7th May 2023 and are aimed at ensuring customers receive not only quality but also affordable appliances that will help them to live the life that they deserve.
Giving his remarks while making the announcement, LG Electronics East Africa Managing Director Dong Won Lee said, "As we approach the Easter Holiday, this is our way of showing appreciation to our loyal customers and welcoming new ones into our family. We believe that everyone deserves to have access to quality home electronics and appliances, and we are committed to making that a reality by offering these price reductions. Besides, this move aligns with our unwavering commitment to providing our customers with the latest technology at affordable prices, meeting their needs, and exceeding their expectations. We encourage everyone to take advantage of these price reductions and experience the LG Electronics' differences"
Other washing machines with a reduced-price tag include the 15kg/8kg front load washer and dryer that will retail with a Kes 29,000 price cut, and the 12kg front load washer which has an 8% price cut tag (Kes 13,000) embedded on it.
Refrigerators retailing with a reduced price within the discounted period include the Instaview door-in-door and also side-by-side 635L refrigerator that will retail at Kes 50,000 less, the side-by-side 634L refrigerator that will retail atb14.1% reduced price (Kes 40,000) and the Top Freezer 254 L Refrigerator that has a 10.8% reduced price tag (Kes 10,000) among others.
The discounted products will be retailed across all LG Electronics brandshops and leading electronic stores country-wide.
About Post Author